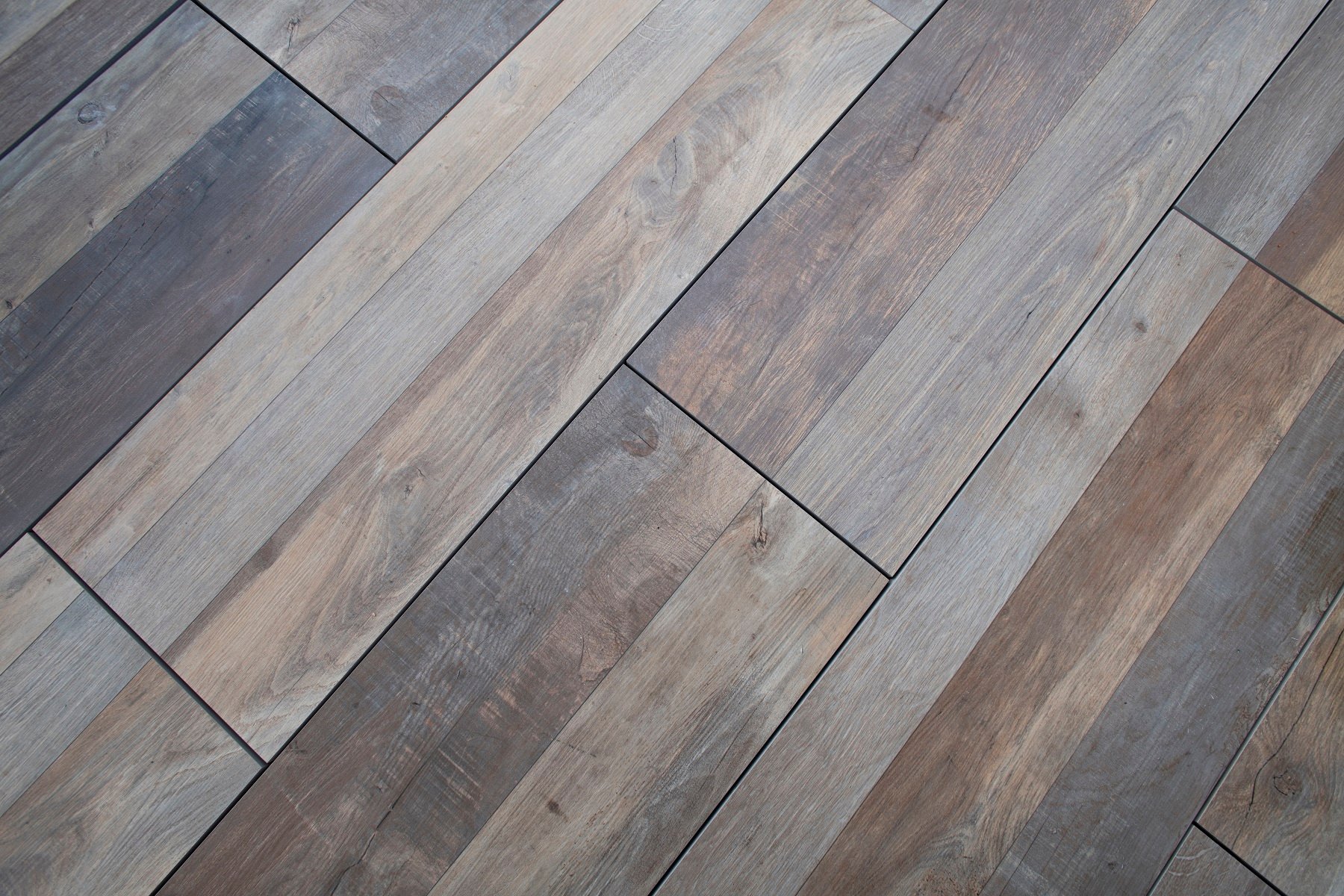 How to Properly Space Deck Boards When Building a Deck or Porch
When you're looking to build a new deck or porch, there are many factors that can alter how you go about actually constructing it. One area where this holds true is with deck board spacing. Depending on the type of wood or decking board you're actually working with, it can change those spacing recommendations. Therefore, before you jump into construction, make sure you've thoroughly researched this spacing issue.
Two Main Spacing Options
---
Regardless of the type of decking material you choose to use, spacing is typically either twelve inches on center or sixteen inches on center. This is referencing the joists beneath the decking, not the deck boards themselves.
Some tongue and groove boards will go wider than sixteen inches, but these systems have largely been phased out over the last ten years or so. In general, especially today, decks won't go above sixteen inches on center.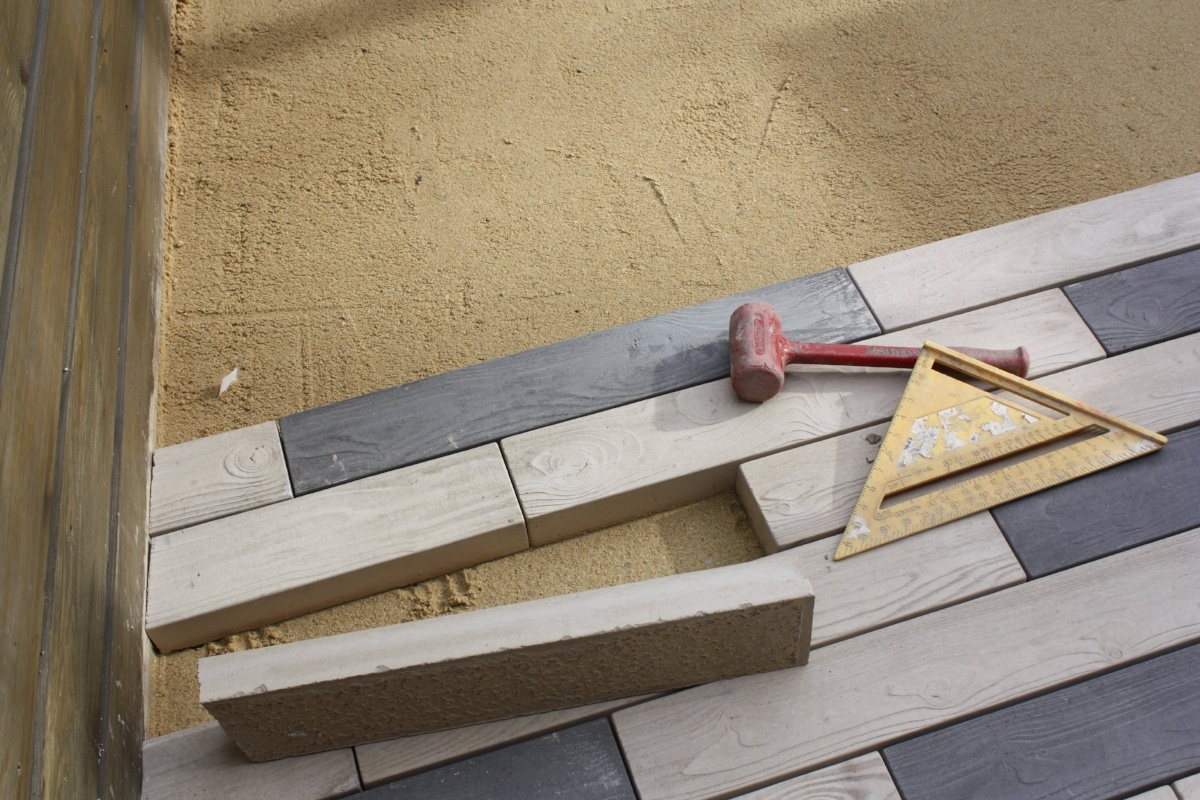 What Does "On Center" Mean?
---
If you were to draw a line directly down the middle of a joist and measure from the exact center of one joist to another, that would be the "on center" number. For example, if it was twelve inches from the center of one joist to the next, that would be twelve inches on center.
Because each joist is typically one and a half inches, the actual space from the edge of one joist to the next (in a twelve inches on center system) would be ten and a half inches.
However, especially if you're building your own deck, it's important to remember what "on center" means in a decking context. It's the space between joists center to center — not edge to edge.
When to Use 12" versus 16"
---
Anytime there's a diagonal in the deck or any kind of forty-five-degree angle, twelve inches on center is typically used. Builders will also prefer the twelve-inch method when using PVC, which is softer decking with a bit of flex underneath it.
On the other hand, if you're using pressure-treated wood, composite wood, or hardwood, sixteen inches on center is standard in that case. Keep in mind, though, even with this type of wood on an angle, twelve inches is preferred.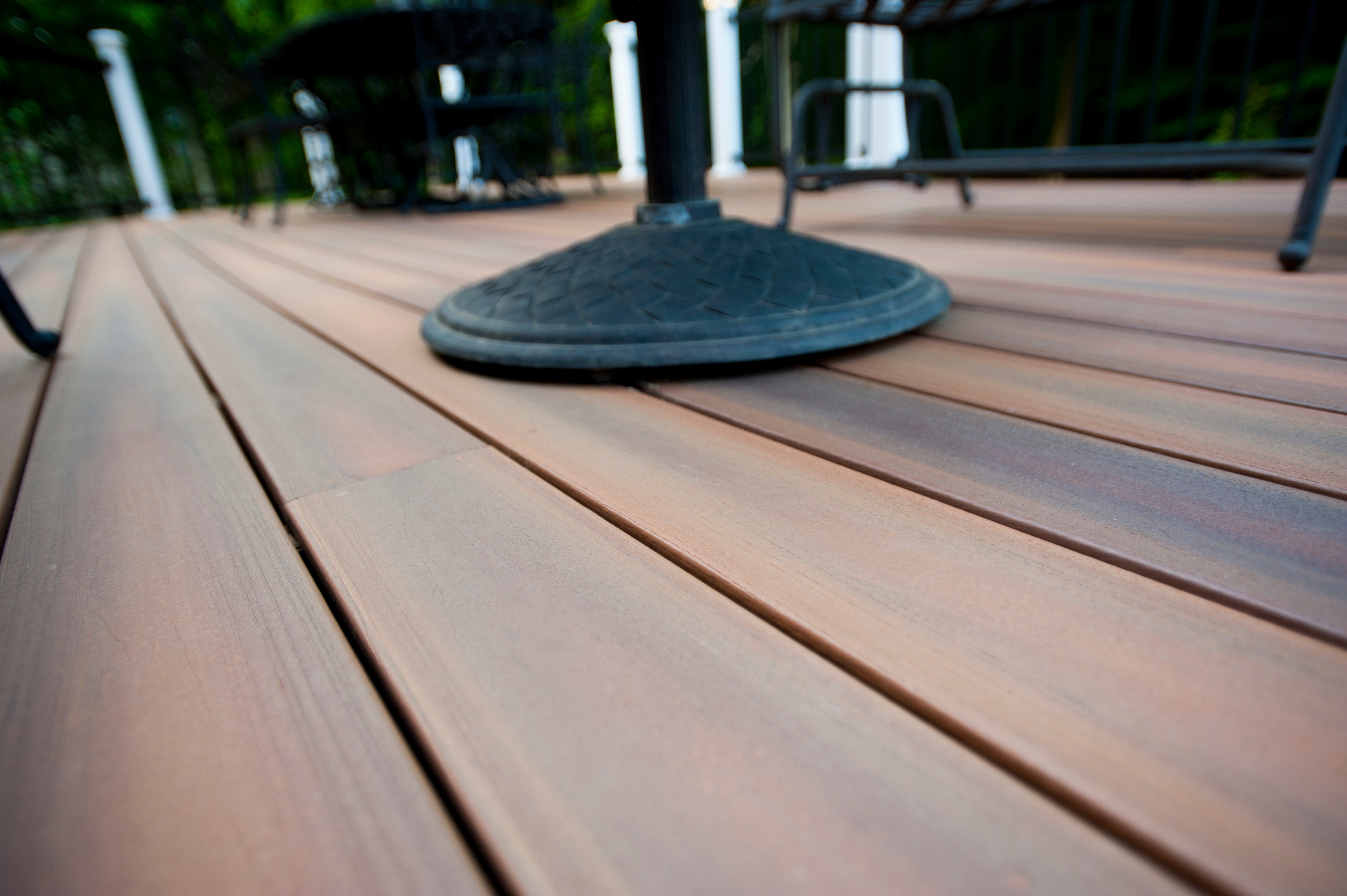 Brand Names and Spacing
---
The following are some common brand names in decking and their associated spacing.
A. Twelve Inches on Center
AZEK PVC
WOLF PVC decking boards (and WOLF ASA decking boards)
Zuri
B. Sixteen Inches on Center
Fiberon
Trex
Other composite decking
Spacing Between the Actual Decking Boards
---
The other relevant spacing number when it comes to building a deck or porch is how much room should be between the actual decking boards themselves.
There is less of a hard-and-fast rule when it comes to this, but generally that space is anywhere between one-eighth of an inch (1/8 in.) and three-sixteenths of an inch (3/16 in.). The desired spacing varies according to the brand of decking boards used.
Other Tools for Decking Work
---
If you are working with a deck that requires diagonal work, there are several hidden fastener systems that work well. This include the Cortex plug. However, if you're working with parallel decking, the CAMO fasteners can work well. (That's not to say the CAMO can't be used on a diagonal, but it merely presents more of a challenge.)
For more information about how to build a deck or properly space decking boards, or if you'd like to talk to a professional design and build team about your next decking project, please feel free to contact a representative of Design Builders, Inc.