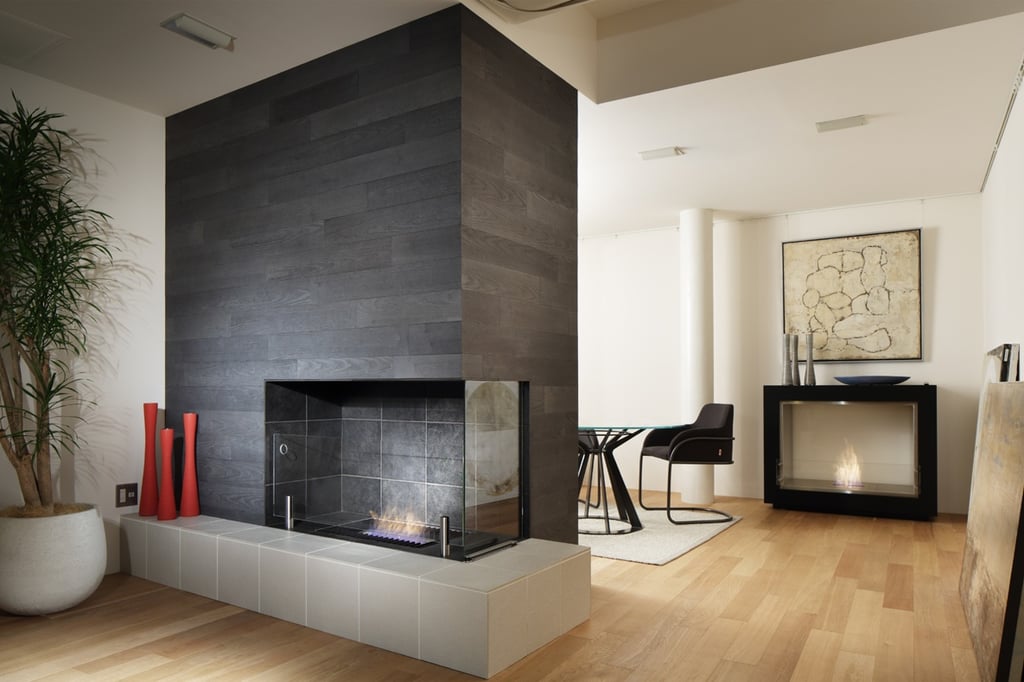 If you love the visual appeal, ambiance, and versatility of a fireplace but are holding off because of concerns about the installation process, know that there are alternate installation options available to you. In particular, EcoSmart Fireplaces can be installed in a number of ways—all of which limit the time commitment, mess, and hassle of traditional fireplaces.
Convert an Existing Fireplace
The first install option is ideal for anyone who has a fireplace that has been blocked off for any number of reasons. If you have this traditional wood-burning fireplace that can't be used anymore, you can quickly and easily convert that once again into a functional fireplace.
The EcoSmart line of fireplace grates means this entire process can actually be complete in minute.
It's essentially a three-step process.
Once you've decided on EcoSmart as your fireplace insert, the first step is to unpack the grate. The grate models available are: Scope 340, Scope 500, and Scope 700. These models vary according to size dimensions, volume capacity, average heated space (in square meters), and various other parameters.
Regardless of the model unit that's the right fit for your home and/or budget, the next step in the process is to fit that model with the chosen burner and fill the model with e-NRG bioethanol. (This is the only fuel compatible with EcoSmart units.)
The last step is as simple as igniting the unit with the "dip, ignite, dip" method. (More model-specific information is provided within the owner manual.)
The whole process can be done in minutes, and where once there was just unused space from a nonfunctioning fireplace, you now have the heat, ambiance, and sleek design of an EcoSmart unit.
Install During Renovation
If EcoSmart is already on your radar, renovations are an excellent time to take the plunge. The install process can be so simple and seamless—especially if you're already doing work on that home.
This is largely because a unit can go in one of two ways. One, you can simply install into an existing fireplace (see above). Or two, you can build into an existing wall (either single double sided).
What you don't need for an EcoSmart fireplace:
Chimney
Flue
Gas connection
Electricity connection
All you need to do is insert the firebox into the frame, and after a bit of finish work, you're done!
EcoSmart's designs are distinctly modern, so they often already go hand in hand with contemporary updates and renovations.
Get Ready for Last-Minute Events
If you're hosting a large event (a wedding, baby shower, birthday party, family reunion, etc.), you might find yourself in a situation where you need a polished design look—fast. Installing a natural fireplace in a time crunch can be (at best) needlessly stressful and (at worst) simply not possible within that time constraint.
With an array of styles and installation options (including entirely freestanding and portable options), even if you're rushing against a deadline, you're sure to find something to suit your needs.
For more general information about EcoSmart or specifics about if one of these units is right for you, please feel free to reach out to a representative of Design Builders, Inc.
Photo credit to EcoSmart Fire