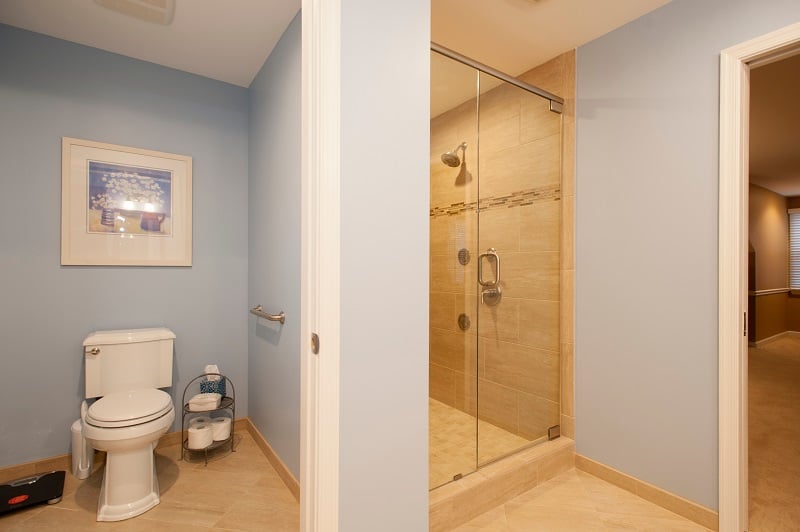 Building safe and accessible bathrooms for the elderly and physically disabled
As an ever-aging baby boomer generation welcomes more of its members into retirement each year, the number of adults in our country caring for or assisting in the care of an elderly relative is swelling. They are increasingly finding that, even when eldercare is outsourced, their homes and their parents' homes are ill-equipped to safely accommodate seniors and other individuals with a specific, growing set of needs.


Nowhere is this more immediately apparent than in bathrooms, where even a 50-year-old home's original owners may wake up one day to find they can no longer shower comfortably or confidently. Once the need for change is acknowledged, the next step is remodeling the room to be easier to use and, if necessary, compliant with the
Americans with Disabilities Act (ADA)
.
Form following function
There are a few approaches one can take to make someone with limited mobility comfortable. Some designers are more concerned with color and style, but we recommend contracting a builder with hands-on experience that can advise on, for example, the best slip-resistant tile for your flooring.
While you shouldn't purchase an ugly tile as a result of its ADA compliance, you should prioritize ease of cleaning and texture when selecting a walking tile. It is often recommended to choose porcelain with a gritty or textured feel for the floor and a slick ceramic tile for the walls to facilitate the bathroom cleaning process. Usability is incredibly important when a (potentially vulnerable) loved one's well-being is at stake.
Adhering to ADA guidelines
When designing an ADA-compliant bathroom and shower, keep these basic principles in mind:
Use brushed nickel for plumbing fixtures to ensure quick and easy cleaning with a guaranteed spot-free finish. Select a faucet with a high arc, or gooseneck, on it to facilitate a sink's ease-of-use. Do not discount kitchen faucets with a pull-out sprayer because they can make life much easier!
ADA shower stall guidelines require 36" of clearance for wheelchair accessibility as well as a wall-mounted vanity. The vanity must have a skirted undercarriage to both hide its corresponding plumbing elements and make it possible to pull up a wheelchair.
Consider converting to a walk-in shower, or curbless shower. These require sloped cement pans angled at a greater degree than conventional showers to prevent water from drenching the rest of the bathroom.
Add an integrated shower bench along a shower's rear or side wall(s) to make it easier for handicapped individuals. Also install three to four grab bars to assist in standing, balancing, and, in the unlikely event of a slip or loss of balance, preventing falls.
Determine if a hand-held sprayer can be secured near the built-in shower bench to make bathing easier for those with limited mobility or who require assistance bathing. The shower handle - single handles are the easiest to use - makes it possible to stop, start, and otherwise adjust the flow of water from a seated position.
Caring for an elderly relative is never easy, and neither is living independently with mobility constraints. Perhaps admitting that there are issues is half of the battle. However, remodeling a bathroom for ADA compliance and accessibility is one of the steps to leading a safer, more comfortable day-to-day life. Visit
ada.gov
for more information on federal guidelines and regulations.