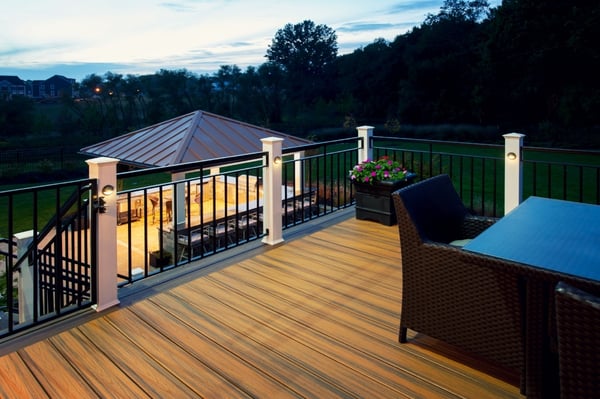 Curious about the History of Trex Decking? Here's What You Need to Know
When you're looking to create the perfect outdoor space, it's understandable to want to work with gold-standard products and companies. If Trex composite decking is on your list, here's a brief history of Trex decking to give you insight and context into this decking and outdoor accessories brand.
Who Is Trex?
If you've ever decided to build a deck from something other than wood, it's a good bet you've heard of Trex composite decking. They are, in fact, the world's largest manufacturer of high-performance wood-alternative decking and railing.
They hold the largest market share of the composite industry in North America and do over $560 million in annual sales. Do you live somewhere outside the United States and you're interested in what Trex has to offer? That's not a problem. Distribution of the company's products isn't limited to the States or even North America. Trex is currently available in over forty countries worldwide.
Done right, an outdoor living area can be a fantastic way to add usable square footage to your house, to increase the value of your home, and to provide an oasis you can enjoy for years to come. To achieve that potential, you want use the best material possible from the most trusted companies. That's why many homeowners choose to add Trex composite decking and outdoor accessories.
How Did It All Start for Trex Composite Decking?
Trex officially formed in 1996 through a corporate buyout of a Mobil Corporation division. Just three years later, the company went public. Even before their official launch, the company had a presence, meaning they have over twenty-five years of experience in this particular industry.
Over those several decades, Trex invented the first iteration of composite decking, and then they continued to engineer, to refine, and to perfect that product. Even as the world's current leader in composite technology, Trex continues their work, always looking for ways to enhance their product offerings and more comprehensively meld innovation, aesthetics, functionality, and environmental responsibility.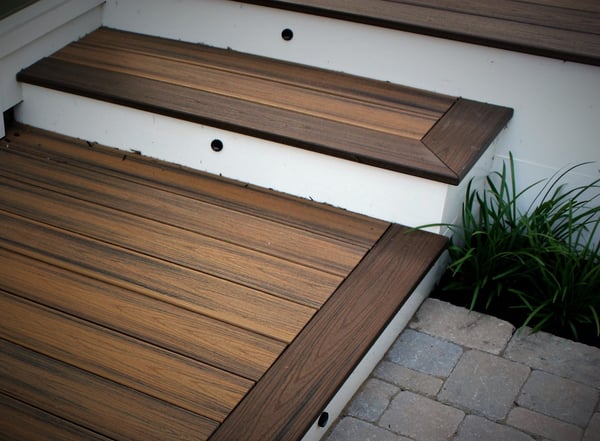 The Original Colors
At the outset, Trex offered their composite decking in just two colors: Saddle and Winchester Grey.
Saddle is a medium brown shade with a wood grain pattern. It's easy to maintain and approximates the look of natural wood, making it a standby choice that blends functionality with a desirable price point.
Winchester Grey is a dark, inky charcoal color. Like Saddle, it also has the wood grain pattern, and it offers all the same functional benefits: ease of maintenance; durability; resistance to fading, warping, splintering, and staining; and more.
Since those two original colors, Trex has expanded its offerings considerably. Today, customers can choose from twenty-three colors over three decking lines: ten in Trex Transcend, five in Trex Select, and eight in Trex Enhance.
Beyond Decking
While Trex is practically synonymous with composite decking, it's by no means their only offering. They, in fact, offer a wide range of outdoor living products.
This includes the following:
For the tailgater in your family, they even have a regulation-size Trex cornhole board—complete with light-up bags for nighttime games!
Outdoor living spaces can truly enhance the functionality, beauty, and value of your home, so make sure the materials you're using maximize that potential. Opt for companies with enough industry experience and expertise to have perfected the product you're looking to install.
If you have any questions about Trex or any other company you're thinking about using for your outdoor space, feel free to contact us today. We're always happy to talk through your options!