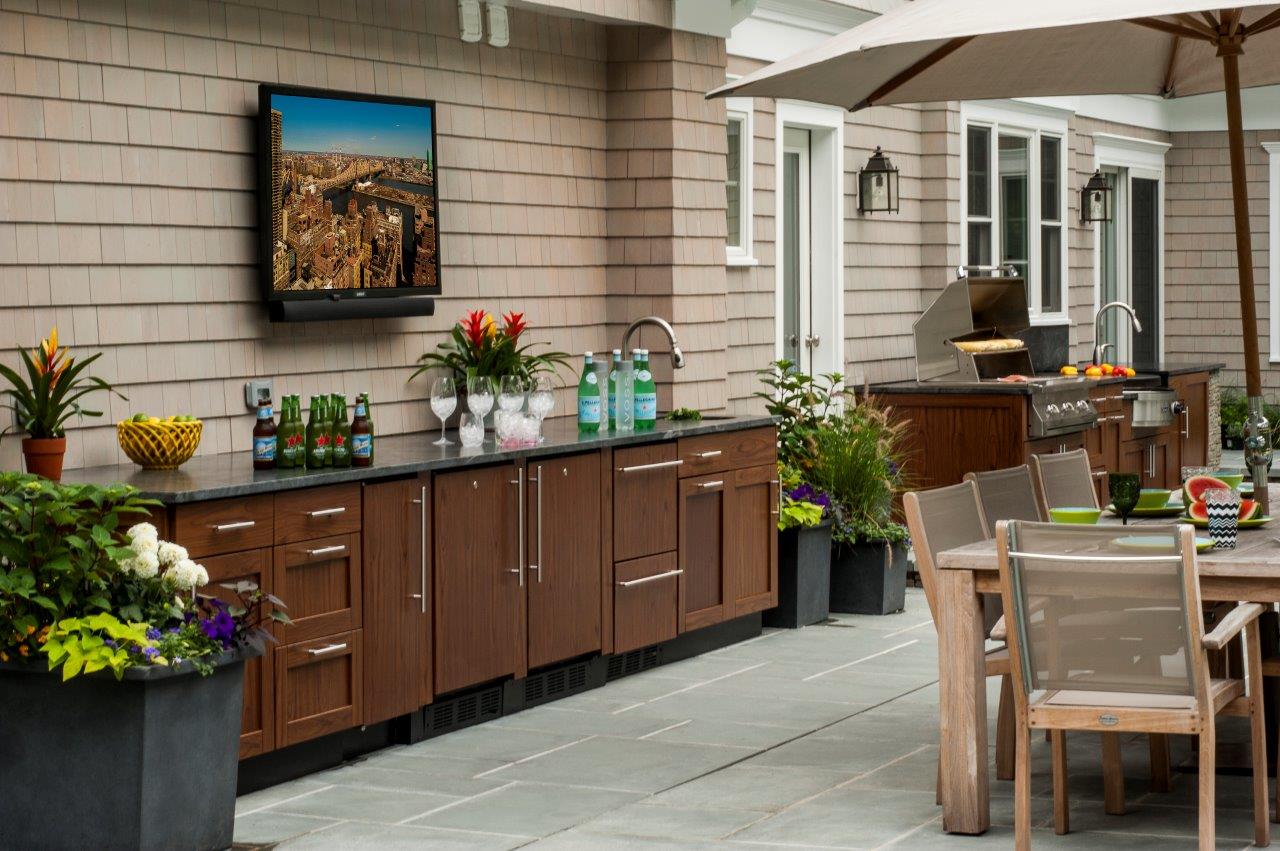 Enhance Your Backyard With an Outdoor Kitchen
There are many elements that can make outdoor cooking a convenient, enjoyable way to spend time with your family. Whether the designs are elaborate or just a simple outdoor grill with a small eating area, outdoor kitchens add value and beauty to any home, and there are many terrific ideas that will have you excited about adding an outdoor kitchen to your property. When planning to design your own outdoor kitchen, it is important to think about each of the choices and how they will fit into your own design ideas. Remember that available space and price are two main factors that you will need to consider that are as important as style and function.
If you are interested in an intricate outdoor kitchen design, consider adding multiple cooking areas, cabinets for storage and a complete living space to your yard. Adding an outdoor bar, sink or a refrigerator, that are built into your space, will greatly enhance your outdoor party experience. Incorporating a fire pit or fire-powered stove are also great additions, and there are even brick ovens available for those who enjoy pizza and homemade bread. If you are a sports fan and don't want to miss any of the games while grilling outdoors, add a flat screen television to your outdoor space, but make sure it's protected from the elements.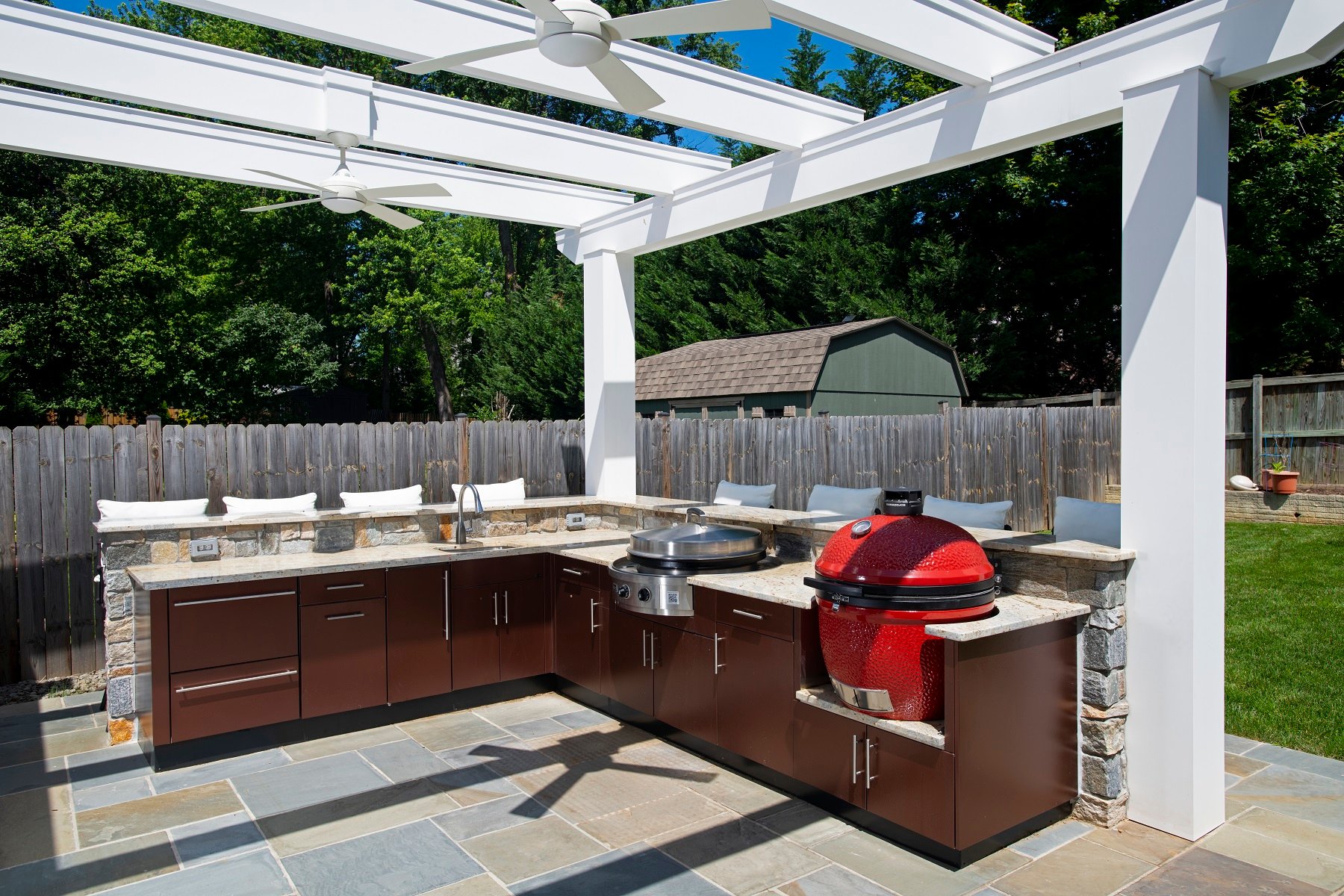 If you're working with a tighter budget, build the kitchen around the grill, choosing one that is affordable but still aesthetically pleasing. Add a few pieces of comfortable outdoor furniture and spruce up the landscaping around your outdoor living area. Then add some soft, low lighting so that you'll be able to enjoy the room and the outdoors long after the sun goes down. Just changing a few things will greatly increase your level of enjoyment when cooking outdoors.
Cooking meals for your family and guests will be simple with an outdoor kitchen. Many different cabinet designs and counter top choices are available to define a style that you prefer when putting your design together. Having extra storage will provide a place for spices and utensils needed to cook outdoors. Think about how each of these elements will work for you before shopping for your new outdoor kitchen. Considering the overwhelming choices out there, you will be glad that you did.
To learn more, check out our video on Tips for Building a Patio.
Written by Adam Coholan, an active blogger out of New York who writes about remodeling, landscaping, and exterior design based on his experience working with luxury houses in Queens for Elliman Real Estate