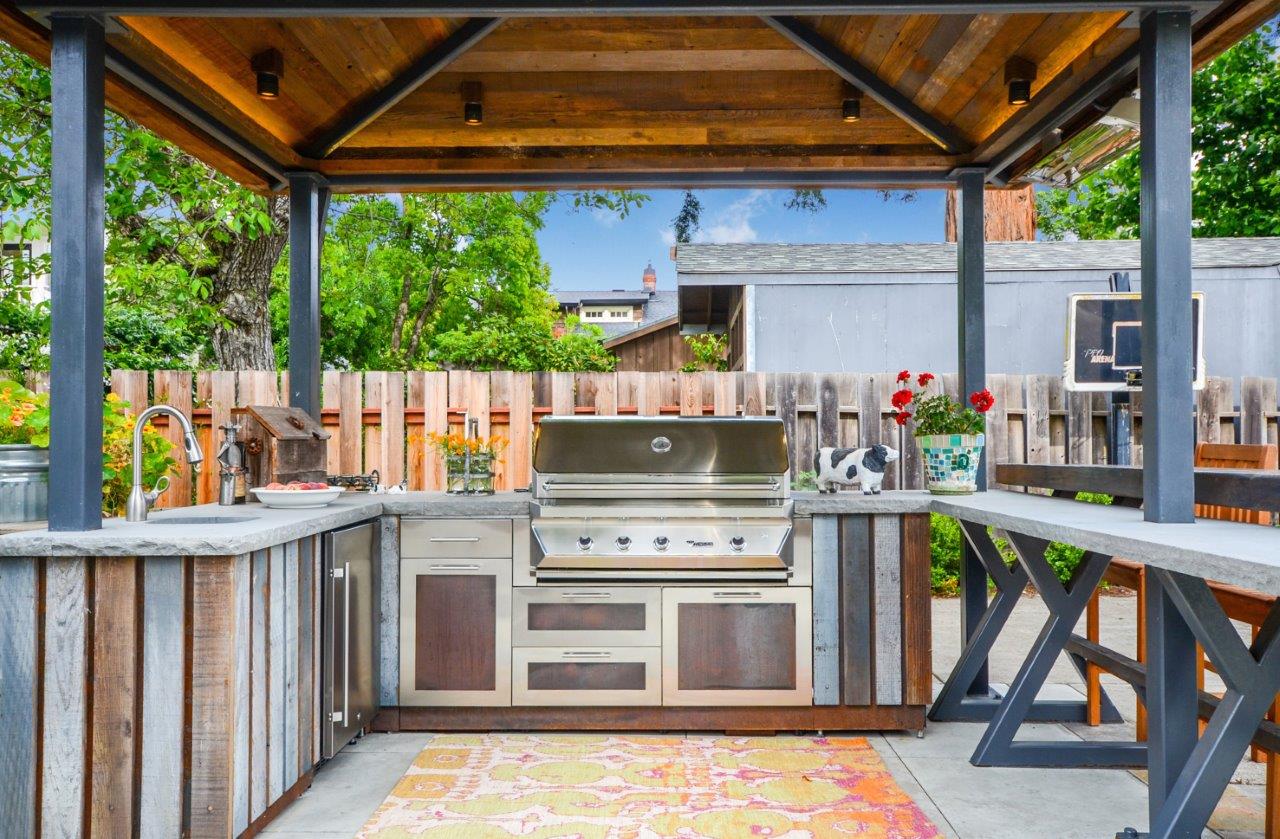 Over the years, Danver Outdoor Kitchens has established itself at the forefront of high-end exterior living cabinetry. It's made a name for itself as the gold standard in stainless steel outdoor cabinets, and many people go to them first if they want the utmost in quality, design, and aesthetics. However, what does the company itself consider its greatest achievement? What does the president and founder of Danver, Mitchell Slater, feel proudest of among all of Danver's accomplishments? He recently discussed these issues and more with Design Builders.
Blazing a New Trail*

Danver is known for its stainless steel outdoor cabinets, but its customer base might not realize just how innovative those products were when they first hit the market.
"Our greatest accomplishment at Danver, I think that has been the ability to start something from nothing," said Slater. "We built a segment of the industry that didn't exist before we got there."
While there were companies creating cabinetry specifically for outdoor spaces, the market was dominated mostly by units created with various kinds of plastic. These were more subject to warping or becoming misshapen after exposure to extreme temperature swings or other external environmental factors. Stainless steel, however, was not susceptible to this problem and created a new kind of durable outdoor cabinet that simply wasn't like anything else currently on the market.
Putting in the Work
While Slater is undoubtedly proud of all Danver has accomplished within its industry, he's also cognizant of the fact that those accomplishments came as a result of the years of hard work and research that went into creating the product.
"We spent years and years going to different types of trade shows in different industries. We learned every industry's way to attack a market and how they made money at it," explained Slater. "I wanted to make sure that we could come with a way to survive in the industry and still get the customer the best product available on the market."
That dedication to quality has been one of the defining hallmarks of Danver's products and a large contributing factor to why they have found so much success in these high-end exterior residential spaces.
Staying Relevant in the Industry
Tied to the company's ability to build something from the ground up, Slater's pride is also a product of the company's longevity—its ability to be not only relevant in its industry but to continue to be innovative industry leaders.
"We effectively built a niche in the market that wasn't there before, and now, having done it for fifteen years, we're the leader in that segment," Slater said. "That's not to say we knew what it was going to be when we first started, but we ended up building something everyone in the company can stand by and feel really proud of."
For more information about Danver Outdoor Kitchens, their different product lines, and how they might work with your current or developing outdoor living space, please feel free to contact a representative of Design Builders, Inc.