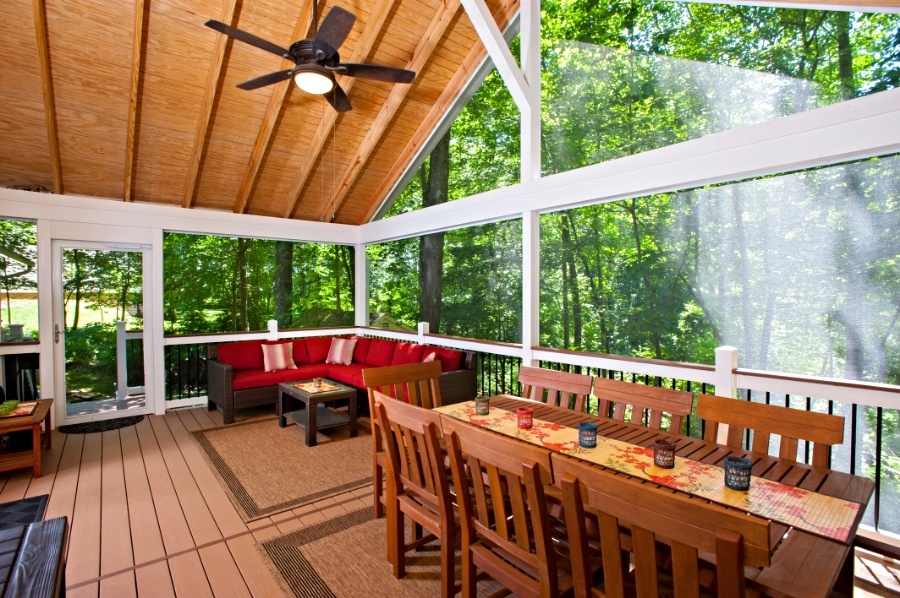 Choosing the Right Materials for Your Deck Design in Maryland, Virginia or DC
Planning on building a new deck in Maryland, Virginia or Washington, DC? The biggest factor influencing a deck's longevity, apart from the design itself, is the decking material used in its construction. What the material is and how its maintained, whether its stained hardwood decking or low-maintenance deck boards, determines the difference between a deck that lasts decades and one that shows its age after only a few years.
Consider Why You Are Building a Deck and Environmental Factors
Ask yourself: Why are you building a deck? Think about what you want out of your decking material before jumping immediately to composite decking for its low-maintenance characteristics, or hardwood because it's the real deal. Do you have the dedication and discipline to maintain a hardwood, whether you're using the most basic and most affordable decking material available - pressure-treated lumber - or an exotic Ipe lumber? Do you want to install-and-forget, without having to worry about biannual maintenance or how the elements are wearing down your structure over the years?
Children, grills, the elements, pets, pests and guests all have special ways of making their mark on your outdoor living space. Owners looking for a safe, affordable option that is resistant to stains, scratches and fading would be looking for a low-maintenance option like Trex, AZEK or Zuri decking, as hardwood is not up to this task without a lot of help from an enduringly diligent homeowner. However, with a dedicated maintenance routine, a wooden deck provides the desirable wood aesthetic at a fair price, but be wary of grease from your cookouts, scratches from your patio chairs and intense winter weather.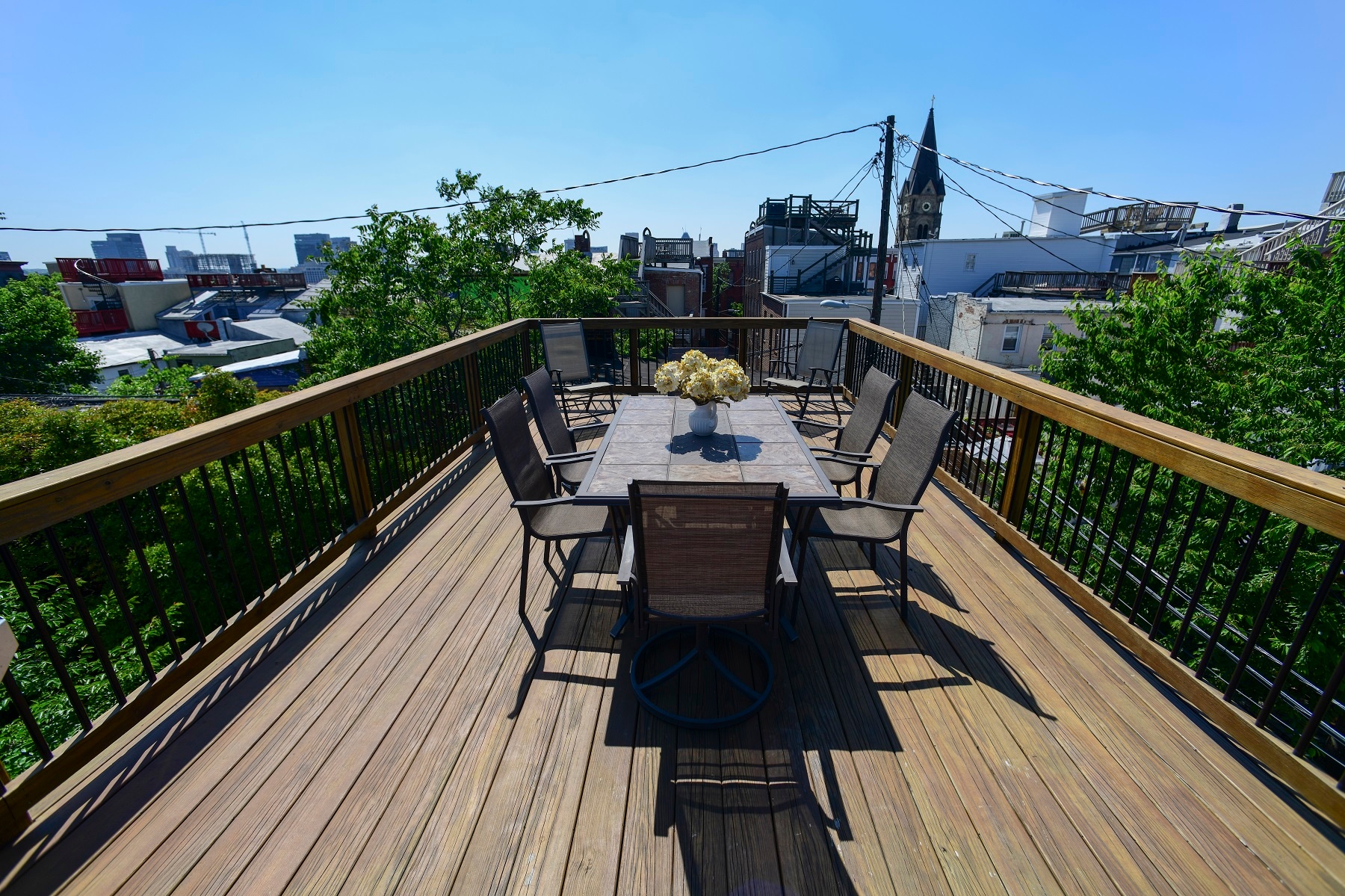 Stained hardwood rooftop deck design after 4 years of care in Baltimore, Maryland
Evaluate Your Best Options Within Your Budget
Within the confines of hardwood and low-maintenance decking materials, there are many options out there - take a look at our free decking materials eBook for a guide to what's out there - before you even get into more unique decking solutions like elevated flagstone patios and Mbrico porcelain deck tiles.
In many of our deck constructions, we install Trex or AZEK decking, which are low-maintenance decking alternative to wood and composite. It's a superior, stain-resistant material made of PVC that is also resistant to scratches, splits, mold, mildew, moisture, and insects. As a durable, long-lasting material, AZEK decking is an especially smart choice for customers who plan to be in their home long-term and are looking for a way to save on the maintenance costs for their deck.
AZEK's appeal also lies in their wide variety of decking colors – from white to gray, red to brown, over 10 different shades are available to blend with the look of your home. And because AZEK enables you to avoid wood construction, you'll also avoid the need for regular staining – your chosen deck color will have the same kind of impressive longevity as the deck itself.
Choosing the right deck materials is just one of the crucial ingredients for your outdoor construction. There's more: Learn the five most important tips for planning your next deck.