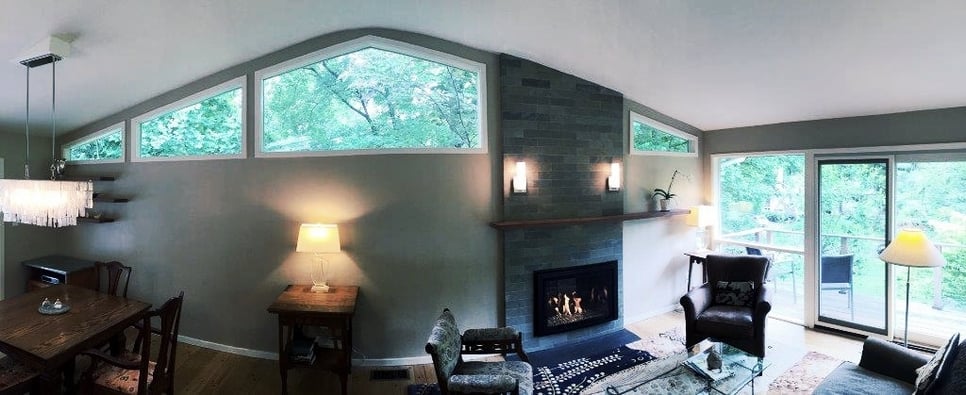 What to expect if you're hiring a home addition contractor in Bethesda, Maryland
If you're thinking about building an addition to a house in Bethesda, Maryland, then you'll have some additional steps to integrate into your construction plans than your friends building a deck in Virginia or elsewhere in the DMV. These range from financial issues to geographic-specific considerations, none of which are insurmountable. However, keep them in mind before you undertake any room addition or home remodeling project with a licensed contractor.
I. Financial Considerations for Building a Bethesda Home Addition
How much does it cost to renovate your room? Depending on what's involved in your Bethesda home renovation project, a room addition typically runs about $300 to $500 per square foot. On average, this means most additions built in the Bethesda area are going to start around $300,000. The can vary greatly based on a number of factors,not the least of which are project size and materials used, so talk to a room addition contractor for a free quote to ensure building a home addition is right for you.
Working with a remodeling contractor constitutes a relatively large monetary investment; your finances are inevitably going to come into play. An addition can add a huge amount of resale value to a house as well while also increasing the utility of your living space as its inhabitant. However, you need to be in a position to absorb that up-front cost.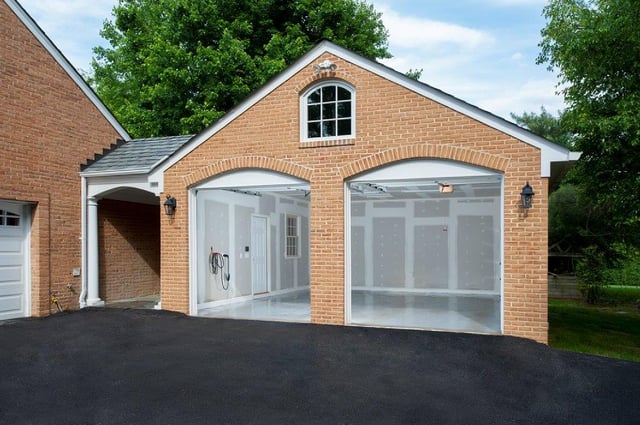 Home improvement contractors can add features like electric car ports (e.g. Tesla car chargers for a custom garage addition)
Financing a project of this kind will typically mean taking out a line of credit on the home or taking out a construction loan. You'll have to assess your situation and determine the right financial choice for you, but how to pay for and finance this addition is certainly something to consider before jumping into your project.
II. Geographic Considerations
With the Chesapeake in your direct vicinity, construction projects have to be extremely conscious of how much water is pumped into the storm system. This means you might have to build a dry well to accommodate for roof water runoff. A dry well is typically about ten feet by ten feet with gravel at the bottom, but you'll need to discuss with your contractor what (if any) dry well requirements your job poses.
III. Logistical Considerations
Every addition requires a certain number of logistics, and these issues will need to be carefully considered during the design phase. For example, you and your home improvement contractor will need to think through the following design elements:
Height issues. Are there any restrictions or height stipulations? How will the roofline be affected?
Groundcover consideration. Typically, you can only cover a certain percentage of your lot with building structures, and that will need to be factored into any project.
Storm water runoff. Your options here depend on the size of the roof and non-permeable space.
IV. Choosing the Right Contractor for a Bethesda Home Renovation
The abundance of design-build construction contractors in Bethesda can quickly become overwhelming to you as the homeowner. However, with a bit of research and diligence, you can find a reputable, experienced, and honest crew that's right for you (read our FREE GUIDE TO CONTRACTORS for more in-depth tips and tricks).
One thing to look into is whether that company has good working relationships with a variety of subcontractors. An extension job will often necessitate plumbers, painters, drywall and siding specialists, electricians, HVAC installers, and more. If your contractor has a pool of trusted subcontractors and can easily set up meetings and consultations with these individuals, it will make your job go much smoother. Ask your contractor if their subs also know how to build a home addition.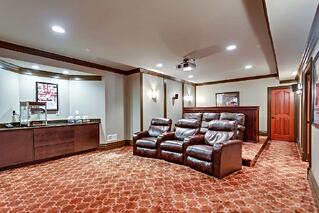 You also want a contractor that understands the underlying aesthetic principle of an addition. That is, you never want an addition to feel like a tacked-on afterthought to the existing home. Rather, you want it to be a seamless, beautiful extension of that home. This often means matching or redoing the siding and roofing to achieve that look. When an addition is done, no matter the geographic region, the resulting product should look like a new house rather than something piecemeal. A good contractor will have this eye for design and should be able to provide evidence of previous jobs demonstrating this or otherwise be able to convey this ability.
If you have any questions or want more information about what to consider when building an addition in Bethesda, Maryland, please feel free to contact a representative of Design Builders, Inc., today!