It's one thing to have an idea for enhancing your exterior living space – it's another to make sure the project is designed so that it's properly supported and, therefore, safely constructed.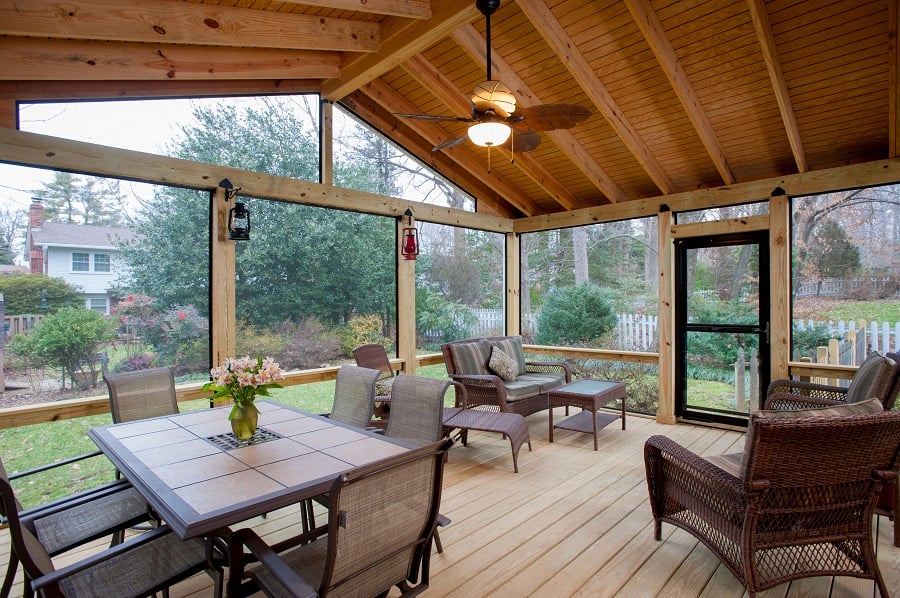 Foundation is everything – while the framing for a deck or screen porch is the least expensive part of a project in comparison to the decking, railing, and trim material, the framing actually accounts for 15 percent of the total project. That percentage, as we will explain, is a small fee to pay to ensure the longevity, optimal design, and proper installation of your outdoor living space.
We highly recommend removing your existing structure before constructing a new one. Whatever intricacies your design may involve, you're investing money and time in this outdoor structure – your vision shouldn't be limited by the constraints of an existing deck or other framework.
Removing the current standing structure also ensures that your new building project will be crafted safely. New posts and footers will be installed according to the current codes – the existing ones may not pass inspection, and could possibly be decaying beneath ground level due to moisture or other environmental factors. Existing joists that have settled will be difficult to manipulate and could crack or split upon the removal of old decking fasteners.
It can also be difficult to trust that the existing construction is "in square," or level, which means that custom cuts and additional trim work will likely be required to ensure that the deck looks right – and that incurs extra costs that you were ultimately trying to avoid by keeping your existing structure as the foundation.