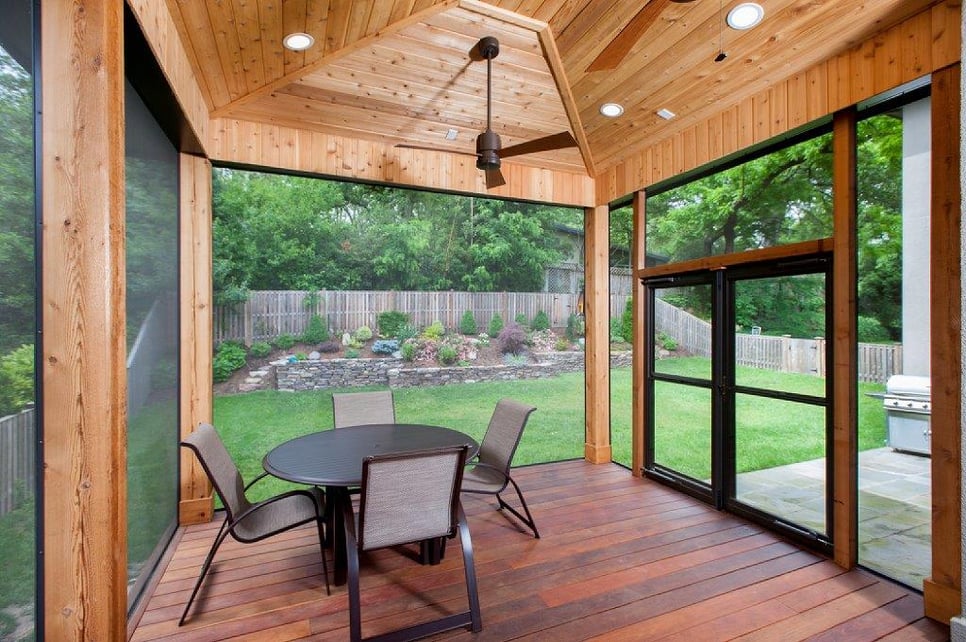 If you're undertaking a screen porch project in Rockville, Maryland, there are some special considerations to keep in mind. Because Rockville presents these slightly different but important differences, it's imperative to do your research and ensure you aren't unpleasantly surprised as you move forward with your build.

Rockville versus Montgomery County
The first crucial part of any Rockville build is accurately understanding the geographic regions.
Rockville is a city located within Montgomery County. However, Rockville has its own jurisdiction within that country. This leads many people (individuals as well as those working with contractors) to erroneously believe they must follow Montgomery County regulations as opposed to Rockville's.
Building a Screen Porch in Rockville: What to Keep in Mind for a Successful Build
As a clustered urban area among suburbia, Rockville is a beautiful and unique space within Maryland. For the best chance at a seamless screen porch build there, however, you need to keep the following tips in mind: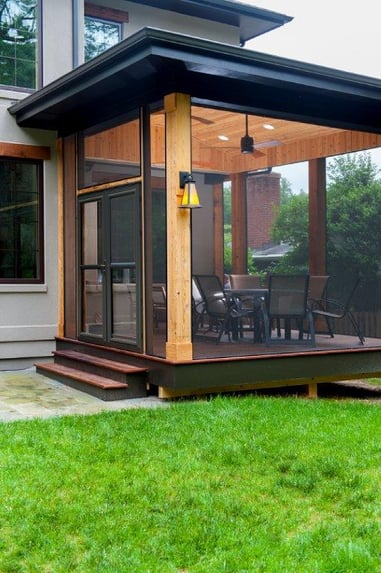 Give Yourself Adequate Time
Many of the counties within the DC and Washington metropolitan area have larger offices, and they can process screen porch builds the same day through their fast-track systems. Rockville, however, does not have a large office, so things necessarily go slower.
The office typically needs ten business days to review screen porch plans. That's upwards of two full weeks, so you'll need to keep that time frame in mind when planning your build schedule.
(Inspections, however, can still generally be done the next day, if the office isn't overly busy.)
Anticipate Some Extra Costs
If your screen porch has a roof feature, you will often need a structural engineer to stamp your design plans. The extra cost of having plans reviewed, signed off, and approved by a structural engineer are passed to you, the homeowner. This is the case whether you're working with a design build firm that has a structural engineer on staff or that firm has to use a third party for this service.
While this extra step isn't universally required in Rockville, it's definitely something to be aware of and to discuss with your design and build firm.
Keep in mind this is a financial cost, but it also comes down to extra effort on your part.
Familiarize Yourself with Other Jurisdictions
Aside from a few key differences, the jurisdictions are essentially the same, so make sure your contractor is also familiar with Montgomery jurisdictions in general.
As with other county offices, Rockville has a robust online system, so you can easily see what inspections have been done as well as what's been scheduled.
Save Yourself Time, Effort, Hassle, and Money: Work with an Experienced Local Professional
Not being aware of these regional restrictions and special circumstances for Rockville could end up costing you a lot. If you think you're all set to start your build on September 1 but are surprised you can't get your plans approved day of, this could throw off your entire build timeline. It could mean rescheduling with other professionals and a laundry list of other expensive—or, at the very least, stressful—extra steps.
To ensure your move goes as smoothly and cost-effectively as possible, always choose an experienced, professional, and reputable design and build firm that has specific local knowledge of where you're constructing.
For more information about building a screen porch or any other structure in Rockville, Maryland, please feel free to contact a representative of Design Builders, Inc., today!