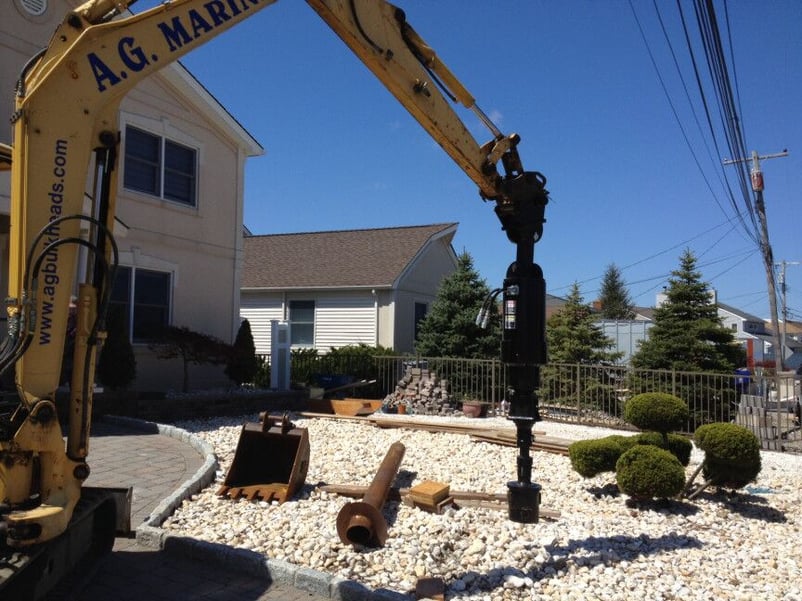 Key Advantages of the PierTech Helical Pile Foundation System
The foundation of a home is one of the most crucial design features. When a foundation isn't sound, it can financially jeopardize a family's greatest asset, and if the problem isn't addressed, it can even lead to the eventual loss of the home. While finding the right foundational solution can be stressful, homeowners should be aware there have been innovations within this industry. Options beyond the traditional concrete and wood system exist, including a helical pile system from PierTech.
10 Benefits of the PierTech Helical Pile Foundation System
Less Time and Money
One of the most appealing benefits of the PierTech system for homeowners is the ability to save time and money. The patented Cross-Lock Connection, for example, allows for instant alignment and provides full steel-on-steel loading. This means jobs can be completed in an even timelier manner, with installation contractors saving up to 50 percent in labor costs. (These savings can then be passed on to the homeowner.) Because time-consuming digging is also not required, all the holes required for a job can typically be drilled in one day, which, again, saves on labor time and costs.
Homeowners also see significant savings over the life of the project because they don't have to worry about costly foundational repairs down the line or even the extreme cost of a full foundation replacement. It is not necessary for homeowners to purchase all the equipment that would be required. They can now be renting earth-moving equipment such as excavators, carriers and loaders, tractors, and others at ease. This is a huge benefit for those looking to cut back on costs.
Yard Preservation
With the traditional foundation system, yards and landscaping features often have to be torn up or otherwise destroyed in order to install the foundation or to complete foundation repair work. With the PierTech system, the helical piles merely drill the required holes, which results in little mess and minimal yard destruction. No disruptive digging is required.
This saves the homeowner the expense and hassle of grading the holes created in a concrete and wood system. It also saves those homeowners from having to deal with the aesthetic fallout of traditional foundation work.
Decreased Safety Concerns
With the traditional system, homeowners can expect one to two days of digging and large piles of dirt left in the yard. This often leaves giant holes, which, until filled, can be dangerous. These holes pose an especially large risk for families with small children.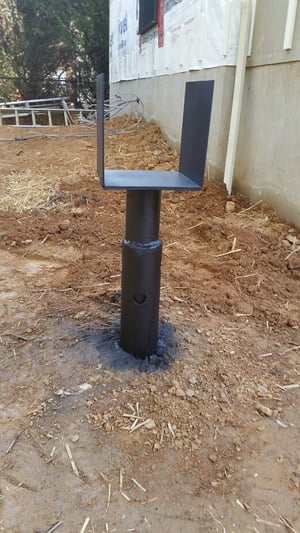 Flexible Year-Round Installation
While many construction jobs are hamstrung by weather, the PierTech system can be used in any conditions. That includes rain or even freezing winter temperatures. Because there's no need for digging, the foundation work can be done year round, making it much more convenient for homeowners. If important structural work needs to be done to the foundation, homeowners no longer have to risk further damage by waiting it out through the winter for the work to be completed in the spring.
ICC-Certified Products
All PierTech products go through a rigid quality control program. This ensures everything conforms to International Code Council (ICC) protocols and meets all industry standards for quality and safety.
Patented, Innovative Products
Earning patents for many of their products, PierTech prides itself on creating innovative products within the industry. The TRU-LIFT Bracket, for example, when compared to traditional foundation repair brackets, is lightweight and easy to install and does not require anchor bolts. Another product, the patented Hercules Pile, delivers a load capacity in excess of five hundred tons, meaning there's really no project too big for the PierTech system. All these innovations help ensure PierTech products work seamlessly, safely, and effective no matter the job parameters.
Step-by-Step Install
With the PierTech system, you only need one excavator or skidsteer (typically only for one day), and each hole is created through an easy three-step process:
-Bring the equipment to the job site.
-Hook up the anchor. (The drive head will already be hooked up.)
-Drill down until you've hit the torque capacity, which is usually when you hit rock.
When this is done, you simply move on to drilling the next hole.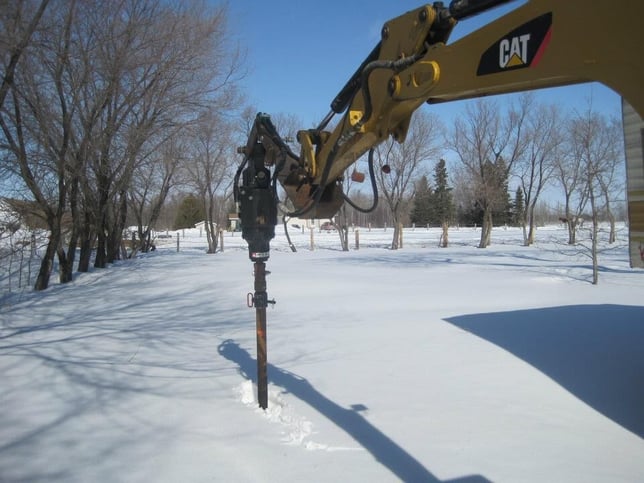 Longevity
With the PierTech system, you avoid dealing with building materials that have limited life-spans, such as pressure-treated wood and concrete. In traditional foundation systems, pressure-treated wood is often put into the ground or even into the concrete itself, allowing the wood to soak up moisture from both the soil and concrete. This is a recipe for wood that rots in as little as ten years. Especially as weather conditions, including rain, become more extreme, this issue of rotting foundational wood is only going to become more pronounced.
The PierTech system avoids these products, so homeowners don't have to wait for concrete to settle, and they don't have to undergo the expensive, disruptive, and time-consuming process of lifting the house and restarting the foundation work from scratch. While lots of factors determine helical pile life expectancy, 150 years is a good estimate in normal soil conditions. The company offers a 75-year limited warranty.
Extensive Experience
For almost twenty years, PierTech has been leading the helical pile industry. Homeowners can feel confident knowing they are working with products and systems from the company that revolutionized the technology.
Free Training Seminars
PierTech holds monthly training seminars where contractors can become certified installers of the PierTech system. Whether the contractor is new to the industry or an expert, PierTech makes an effort to support all aspects of the project. For homeowners, this means there's often no shortage of qualified, well-trained installers in their areas to perform the work.
It's never fun to find yourself in need of foundation repair, and it can be equally overwhelming to face the prospect of a new foundation install. However, if you have qualms about the way foundations are typically repaired or installed, you're not alone, and you can take heart knowing other systems, including the PierTech approach, address many of these problems and, ultimately, create a more cost-effective, long-lasting, sound foundation.
Questions about PierTech?
Have any questions about whether the PierTech foundation system is right for your home? Reach out today.
We're Design Builders, a custom design and build firm servicing Northern Virginia and Maryland, and we're always happy to help!