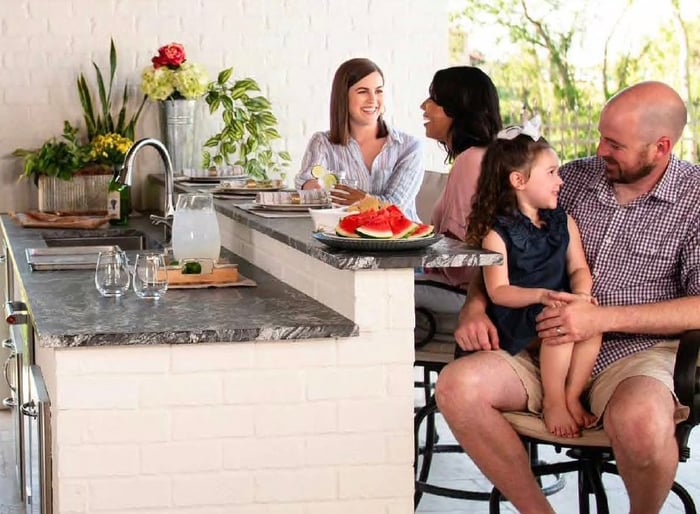 If you're a passionate grill master, it's a good bet you've come across the BBQGuys brand. Whether you're familiar with all their product lines or you've never encountered them before, here's a bit about the humble beginnings and incredible growth of this stalwart in the world of outdoor living.
Timeline of the BBQ Guys Progression
Long before the world knew them as the BBQGuys, they were the Grill Store & More. This was a single-location brick-and-mortar store in Baton Rouge, Louisiana, founded by husband-and-wife team Michael and Ladina Hackley. They provided outdoor cooking and living products throughout the area, expanding into a New Orleans location after less than two years.
Despite the success of their physical locations, the buying landscape was changing around them. With the wave of online shopping and dot-coms, it quickly became clear to Michael that, moving forward, the Internet was the way to sell.
They transitioned to an e-commerce platform and officially started using the BBQGuys.com website. Success came so quickly to the website that it soon didn't make sense to carry the expense of the physical locations, and their now three brick-and-mortar stores closed their doors within the year.
As the scope and focus of the brand grew beyond just grills, the BBQGuys were joined by several sister sites, including UltimatePatio.com and GasLogGuys.com.
By 2008, the brand was already receiving impressive recognition and accolades. They landed on the Inc. 5000 list of fastest-growing private US businesses. They earned (and hold to this day) a coveted A+ rating from the Better Business Bureau. They also landed on the Internet Retailer's list of 500 fastest-growing online retailers.
Continuing their growth and success, 2019 brought a consolidation of all their sister sites under the BBQGuys brand. This brought all products under one roof and, ultimately, streamlined customer experience.
While 2020 was a tumultuous time for the company—as it was for so many industries, including Design Builders—the BBQGuys were able to pivot quickly and to adapt. Just as the company responded to the online movement of the late 90s, they transitioned to a work-from-home model when the landscape required it.
Later in 2020, the company underwent another exciting change when it was acquired by a private equity firm, Brand Velocity Partners (BVP). BVP also acquired Blaze Outdoors, a sister company of the BBQGuys.
Interested in learning more about how the BBQGuys product lines could fit into your plans for an exterior kitchen or outdoor living space? Feel free to contact us. We love to help people plan, design, and execute their perfect patio, screened-in porch, or deck!