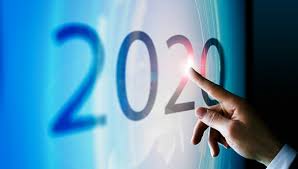 As we near the end of 2020, the whole team here at Design Builders finds itself thinking about this crazy year. It's been a rollercoaster for so many, and after everything we've been through (as a company, as a nation, and as a part of the global community), the biggest takeaway for us is how deeply grateful we are.
We're Lucky, and We Know It
"Lucky" is the best way to describe our situation, and "gratitude" is the most fitting emotion we feel. Because our work is, by its nature, outside, we were not as directly affected by the pandemic as so many others.
Throughout this difficult time, we were able to keep everyone on our staff—meet our amazing team here—and we were even able to hire on three new workers.
Our industry, in general, was just incredibly lucky to be able to continue conducting our work, and we acknowledge what a privilege that was.
Our Business Changed This Year…Possibly Forever
Another major takeaway as we reflect on this year is what a dramatic shift we saw throughout the industry. We work almost exclusively in exterior living spaces, and we saw firsthand how the needs and priorities of our customers changed. We went from creating screen porches to help people guard against seasonal nuisances (pesky summer bugs, cold, wind, rain, pollen, and UV rays) to designing an area where people could safely meet with their friends and family.
We watched as this new opportunity opened up within our industry, and we were again overwhelmed by our gratitude. We were so happy and grateful to be helping our customers find a way they could be with their loved ones without having to risk indoor contact. In this time where connection is more important but also more difficult than ever, we're happy to play our small part to allow safe, socially distant gatherings among friends and family.
While no one has a crystal ball to predict what the future holds, it does seem unlikely everything will simply go back to the way it was before COVID-19. This means outdoor living spaces are going to remain vital parts of the home, serving as the lifeline for people to gather and to entertain while still social distancing.
Our Work Is Safe
During this year, we were never mandated to close because our work is outdoors, and the groups working together are small. (That being said, we did voluntarily shut down temporarily to absolutely ensure the safety of our workers, their families, and our clients.)
For anyone looking to take on a project in the New Year, know that the construction process is low risk. Here at Design Builders, we also do everything in our power to minimize any risk that does exist. For example, we are committed to a 100 percent online design consultation process. We also comply with all best practices, such as wearing masks and avoiding job sites when sick.
A Word to Our Customers
We'd like to take a moment to thank all our customers we worked with this year. Your flexibility and willingness to accommodate during these unprecedented times have made all the difference! We can't express our gratitude enough!
We hope the New Year brings you and yours nothing but happiness and health. Cheers to 2021!
James Moylan
President and Founder of Design Builders