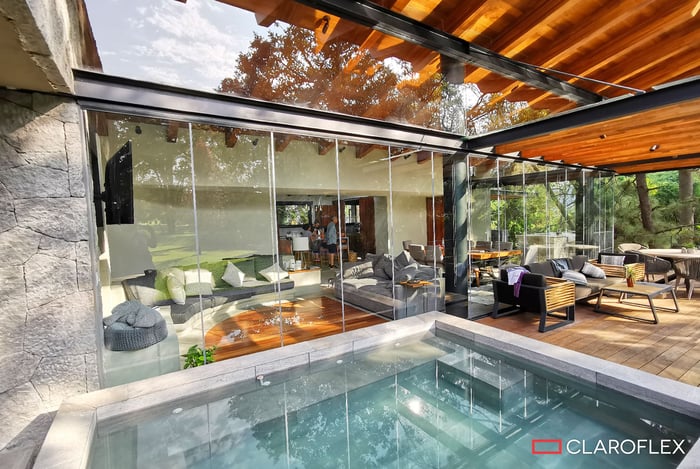 If you're renovating the outdoor living space in your Maryland or Virginia home, you're likely researching a lot of design options. If you're still unsure about how you want to enclose your screened-in porch, consider the benefits of a frameless glazing solution from a leader in this industry, CLAROFLEX.
About CLAROFLEX
CLAROFLEX was founded in 2015. Their professional team has over thirty years in the frameless glazing industry. The company is based out of Spain, but they provide their products to a global community. They are the designers, manufacturers, and distributors of their various systems.
Where Does CLAROFLEX Operate?
The company's products are currently being utilized in over fifty countries across the globe. That includes everywhere from Russia and Thailand to Finland and Spain. They are not yet widely seen in the United States, but they are actively looking to expand into that geographic market.
CLAROFLEX products are equally compatible with private residential installations and larger-scale commercial jobs. In that commercial sphere, they are particularly popular in high-end restaurants and various iterations of the hospitality industry.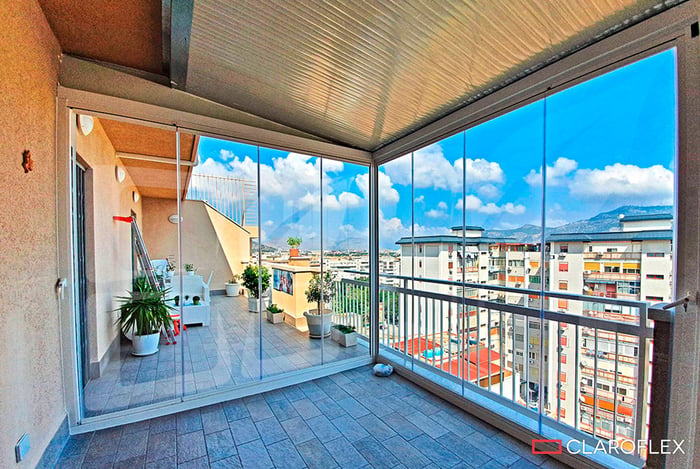 Main CLAROFLEX Product Lines
CLAROFLEX has two primary product lines: their PIVOT system and their SLIDE system.
PIVOT was the initial product offering, and SLIDE followed. PIVOT is a frameless retractable glazing system, while SLIDE is a customizable multitrack frameless glazing system.
Both product offerings are intended to be entirely custom to each client's space, needs, and wants. They are equally viable in interior and exterior settings. They've also been put through rigorous testing in all weather conditions and have come through without any functional or aesthetic damage. From sun-soaked Mediterranean shores to the blistering cold of a US east coast winter, the product can withstand just about any climate.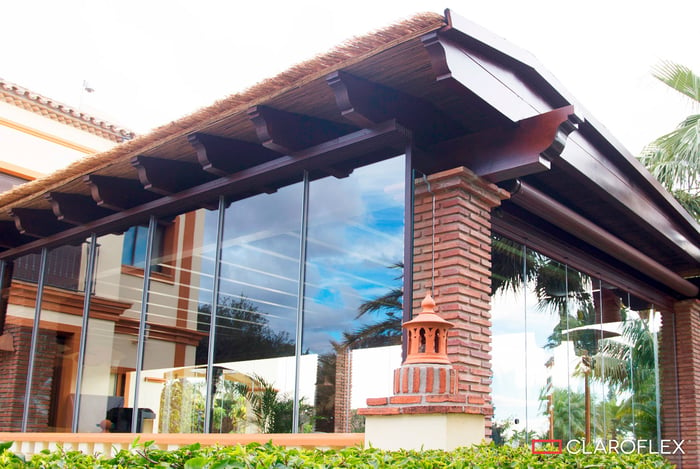 The CLAROFLEX Approach
Being based in Spain and selling to such an international clientele, CLAROFLEX is a highly multicultural company. (Within their offices, they speak nine different languages!) While they don't sell directly to the end user, they work with dealers, distributors, and companies like Design Builders that actually install the systems.
Design Builders is partnering with CLAROFLEX because our companies have such similar approaches. Their core values, like ours, are around the customer and customer experience. From small to big clients, they care about and pay attention to every project. They know details matter, and that level of diligence can be seen in the product itself, as well as their dealings with clients.
They also pride themselves on being an innovative company that produces products under demanding and stringent quality standards and is committed to constant quality improvement.
CLAROFLEX frameless glazing solutions are the exact kind of product Design Builders is excited to install in our high-end custom outdoor living spaces. They're beautiful, sleek, modern, clean, and innovative. If you're looking for a unique way to enclose the screened-in porch you're planning for your Virginia or Maryland home, check out what this company can offer.
If you have any questions—about the product, its benefits, how it would work in your home, anything—feel free to reach out. We'd love to discuss your next design project!