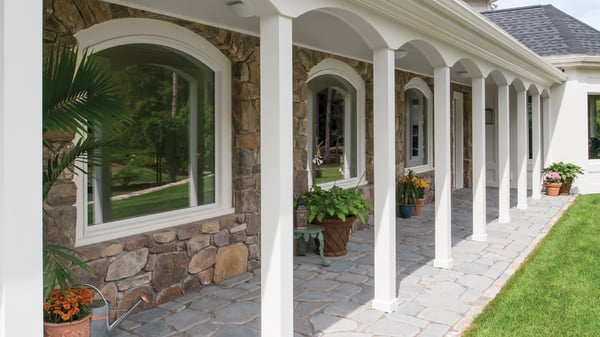 Lots of homeowners know and love AZEK for their composite decking, but not as many people know about their new product offering: tapered column wraps. For anyone interested in giving their home an elegant, Craftsman-style facelift, here's everything you need to know about these new columns.
Tapered Column Wraps: Why AZEK Made the Jump
While AZEK is already well associated with exterior home products, including decking and railing systems, the company began to notice a significant trend among homeowners. People were increasingly interested in mixed-material products, as well as the distinctive Craftsman style. As both these trends became more and more popular, they decided to create a product offering that spoke to those interests. The result was their new line of tapered column wraps.
AZEK Tapered Column Wraps: The Basics
These new column wraps come in four-piece sets.
The columns include squaring corners and 3 ½" decorative skirt pieces for both the base and cap of each column.
The line comes in two sizes: 12" base with 8" cap or 16" base with 12" cap.
Column wraps were created mindfully to complement existing AZEK products, including their line of premium composite railing.
Key Benefits of the AZEK Tapered Column Wraps
Increased ease of installation while still delivering a Craftsman style project
Precut panels seamlessly and intuitively lock together, eliminating the time, skill, and calculations required to cut perfect angles
Precut panels also feature friction-fit miter lock
A Craftsman look with a mixed-material product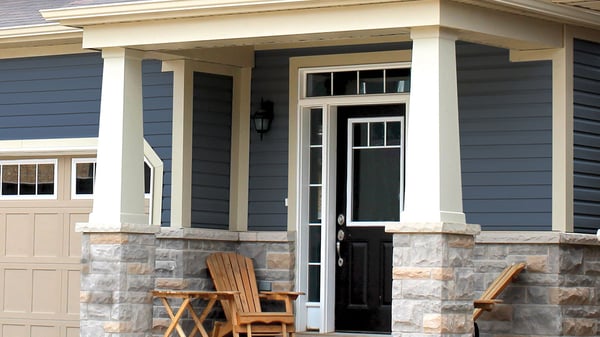 What's Coming Soon for AZEK Columns?
In the line of AZEK columns, there's a big announcement on the horizon. Although an exact date hasn't been announced, at some point in 2020 they'll release a set of column accessories. This will include the following:
Crown Kit
Column Wrap
Base Kit
Accent Wrap
Extra-Large Bed Kit
This line expansion allows customers to explore design customization options, as well as a premium finish. (For all you design-minded homeowners looking to complement your column installations, learn more about designing with TimberTech AZEK decking here.)
Also, additions to the column line aren't the only changes coming down the pike for TimberTech AZEK. In 2020, they have lots of new products and changes to announce within their decking line as well.
If you have any questions about AZEK columns specifically or anything else within the company's product offerings, feel free to reach out. We're a design and build firm servicing Washington, DC; Virginia; and Maryland, and we're also proud members of the TimberTech Loyalty Rewards program. We're happy to help walk you through how this brand could fit into your next exterior home improvement project, so give us a shout!