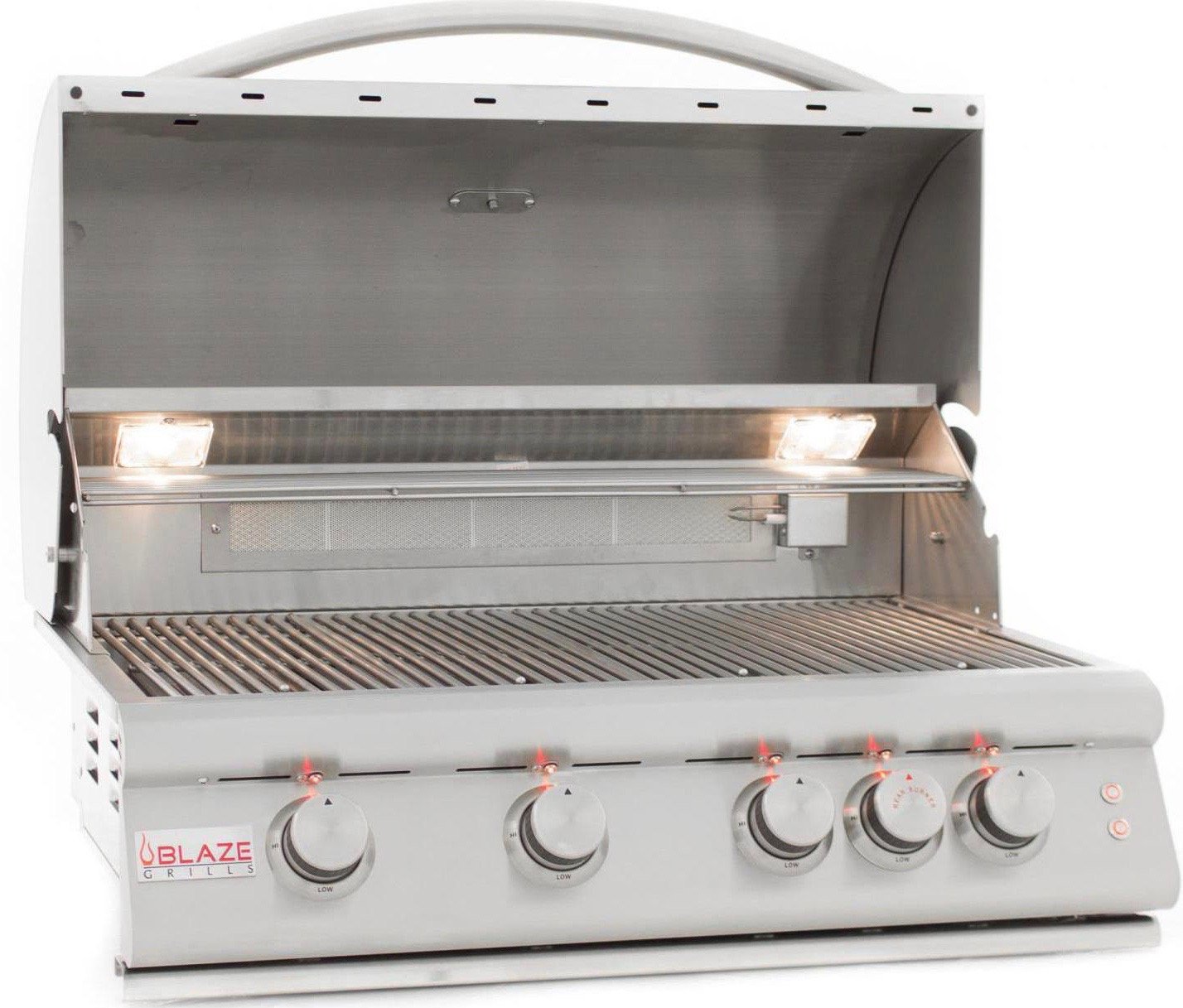 Do you live to grill? Us too! As spring quickly approaches, you might be looking at your outdoor living space and thinking it's time for an upgrade. Whether that's an entirely new outdoor kitchen for your Washington, DC; Virginia; or Maryland home or you just want to upgrade some appliances, here's everything you need to know about Blaze grills.
7 Big Advantages of a Blaze Grill
Superior Stainless Steel Construction
Blaze use 304 stainless steel throughout the body of each grill. This lends superior durability, even in adverse exterior conditions. The burners are also a commercial-grade stainless steel.
For those who live on the coast or want to put the grill in an abnormally wet environment, such as on a boat, there are marine-grade 316 stainless steel options.
Variety of Available Grill Levels
Blaze offers a "good," "better," and "best" version of their grills. This correlates to their Prelude LBM line (good), Premium LTE line (better), and Professional LUX line (best). The company strives to provide premium grills at affordable price points, whether you're interested in the entry-level model or the most deluxe offering.
Patented Grill Components
Blaze is committed to quality and design. To that end, many components on their grills—from flame tamers to grates to burners—are patented.
Effective Flame Tamers
Blaze is proud of their grill designs—particularly the flame tamers. On other grills, flame tamers are notoriously finicky. The flame tamers on a Blaze grill actually do what they're intended to do: hold the flames down, minimize fire flare-ups, and offer even heat distribution.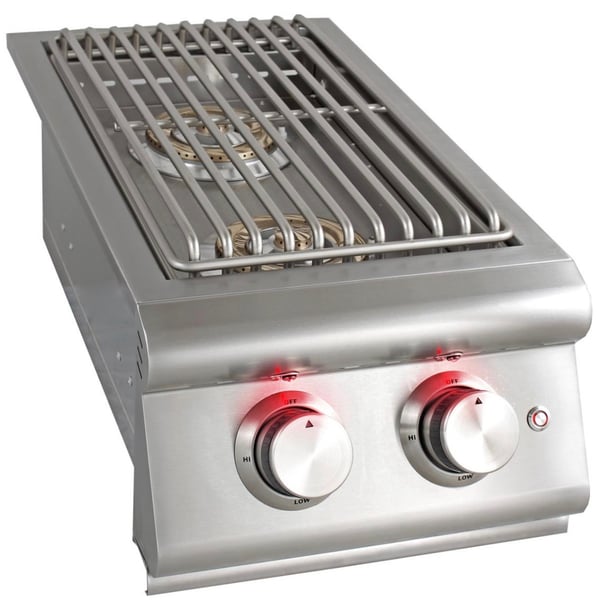 Zoned Heating in One Grill
Blaze grills offer integrated heat zone separators, allowing for separate grilling zones.
These different temperature levels on one grill mean you can simultaneously have one high-temperature section for searing meat and another much more temperate zone for grilling vegetables.
Experience and Attention to Detail
Blaze has been in the grilling industry since 2012, and from day one, the company has designed and built their products with a simple philosophy. Only people who actually use grills should be creating them. From the ground up, every component on a Blaze grill is there because someone who is passionate about grilling thinks it should be.
This leads to a level of attention to detail that outdoor cooking enthusiasts love. For example, even the LED lights on a Blaze grill can easily be swapped out from red to blue or white.
Industry-Leading Warranties
Blazes stands behind how extremely well built their grills are, offering a lifetime warranty on all components (barring light bulbs and igniters).
There's also a five-year warranty that can be purchased. (This is for labor only; parts are no extra charge.) If you use your grill consistently, you likely know how expensive it can be to have somebody come to your home and to service that grill. One service call could easily cost the same or more as the cost of the warranty.
Blaze is also one of the only grill companies to provide a commercial or multi-user warranty. (PGS Grills does this as well.) This means apartment complexes or the hospitality sector can install Blaze and still enjoy the peace of mind associated with warranty protection.
Whether you're looking to add a standalone grill to your outdoor living space or you're interested in designing and adding an entire outdoor kitchen to your home, contact us today. We're passionate about helping people get the most out of their exterior spaces!