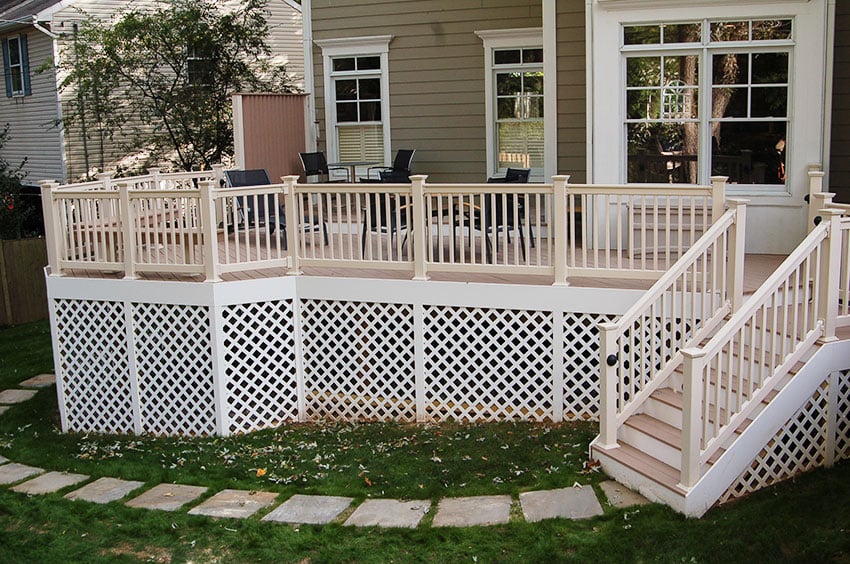 Tips to Get Better Use of Your Deck and Covered Porch All Year Long
When you invest in a deck or screen porch for your home, you understandably want to get the most use out of it that you can, all year round. Unfortunately, the Mid-Atlantic weather can throw some seasonal challenges your way.
It's pretty tough to enjoy an unsheltered deck when mosquitoes are swarming around your head in the summer, or when cold rain is pelting you in the fall. But the good news is that there are plenty of creative solutions to help you beat the weather and use your deck no matter what month it is.
Design Builders has 6 ideas to modify your outdoor space to provide the comfort of an indoor space.
1. Retractable Screens for Covered Porches
If you already have a covered porch, you can easily install retractable screens to keep mosquitoes and other pesky insects out without compromising your view.
Some of the best things about retractable screens are that they can be made to fit any space, are relatively easy to maintain once they are installed, and can be completely pulled back when not in use. Some retractable screens even use a remote control system so that you can put them down like a garage door with the click of a button.
2. Insect-Proofing Solutions
Retractable screens aren't the only option for keeping mosquitoes off your porch in the summer. While bug spray and citronella candles are many people's first thought, you can also install a mosquito misting system.
The control unit should be installed near an electrical outlet or water faucet, and nozzles can be set up 10-15 feet around your porch or around the perimeter of your whole yard to emit a thin mist around dawn and dusk to kill mosquitoes and other biting insects.
3. Patio Heaters
Nobody wants to sit out on a porch when they're shivering, but by installing patio heaters, you can keep yourself, your family, and your guests comfortable so that you can continue using the porch on clear days in the fall and winter.
You can use a ceiling-mounted heater if your porch is covered or a freestanding heater if it isn't, and you can select from propane, natural gas, or electricity as your energy source.
4. Furniture with an Indoor Feel
Just because you're outside doesn't mean you have to sit on plastic crates or cheap camp chairs. You can decorate your porch with outdoor furniture that looks like it would be at home indoors, as long as you choose materials that can hold up against the seasonal changes throughout the year.
For example, instead of using leather easy chairs, you could use easy chairs covered in a plastic mesh. Aluminum, weather-resistant wicker, and wood are also good choices for high-quality outdoor furniture materials (although you'll probably want to stash wood furniture indoors during the winter).
5. Outdoor Curtains
Outdoor curtains provide shade in the summer and help keep heat in when the weather gets colder, and they're available in a wide range of styles to meet different needs.
If you're looking for privacy, you can choose opaque curtains, but if you'd rather still be able to take in the view when the curtains are closed, you can choose something like a clear acrylic shade. If you don't have a covered porch, you can still install curtains as long as you have a post or pillar that you can attach curtain rods to.
6. Outdoor Lighting for Night-time Use
If you want to be able to use your porch on warm summer nights or on crisp winter evenings when it gets dark early, lighting is a must. Although fairy lights are a popular and inexpensive choice, you can also opt for lighting that adds to the "indoor" look of your outdoor space, such as weatherproof table lamps that plug into an external outlet or a chandelier for a covered porch.
Small touches can make your deck much more comfortable and enjoyable year round. If you're looking for more deck ideas or deck installation in the greater Baltimore-Washington metropolitan area, contact Design Builders today.