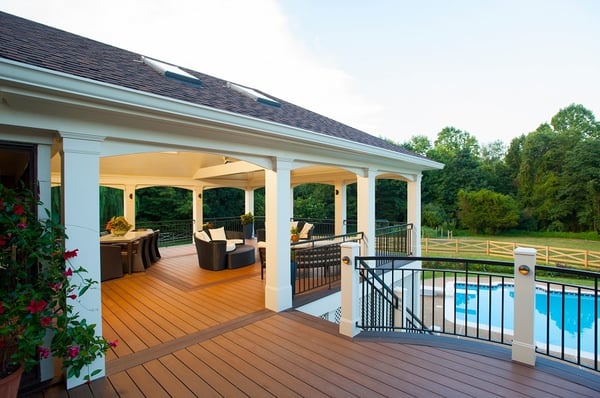 TimberTech AZEK is a popular product for decking in Virginia; Maryland; and Washington, DC, and Design Builders is a big fan! TimberTech AZEK wood-alternative decking recently announced what's new for the company and the upcoming 2020 season. Read on to see what they have in store for this coming year.
TimberTech AZEK is a leader in the field of wood-alternative decking, and whether you've never used the product before or you're a lifelong customer who wouldn't even consider using anything else, here are all the exciting updates you can expect to see in 2020:
TimberTech AZEK Wide-Width Decking
Both Harvest Slate Gray and Harvest Brownstone are now available in wider width boards (7.25"). These wide width boards allow for more creativity and variance in design work, offering the opportunity for installers to mix not only colors but widths. The extra width also provides a practical benefit to all homeowners because it means installation is actually up to 30 percent faster. This leads to savings in both time and labor costs.
Another significant change of note for homeowners is that SIDELoc accessories are also now available for the installation of wide or narrow-width decking boards.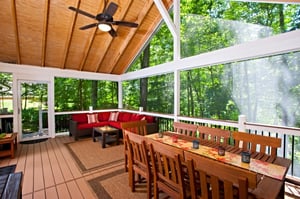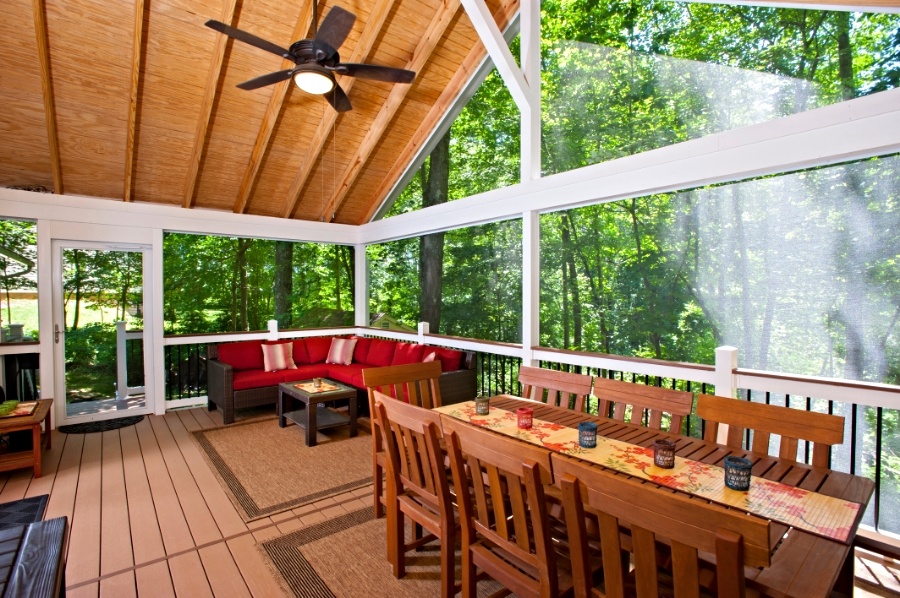 Harvest and Vintage Collection® MAX Boards
The Harvest and Vintage MAX is a board that's 1.5" thick, and it can be installed 24" on center. If you're looking to create something like a dock or boardwalk, this is the ideal material. It can also fit well in commercial applications that expect a heavy amount of use and foot traffic. Equally at home in residential and commercial applications, the board can really be a good fit for any customer looking to get a bit of extra heft and stiffness underfoot. This line is available in two colors: Coastline and Slate Gray.
Reserve Collection®
TimberTech AZEK is particularly proud of the Reserve Collection, which boasts fully protected four-side capped boards. This provides enhanced durability, and the highly variegated appearance closely mimics the look of natural wood for a premium aesthetic. The line is available in four colors: Driftwood, Storm Gray, Antique Leather, and Dark Roast.
The boards have a natural matte finish and a durable surface that features enhanced scratch, dent, fade, and slip resistance.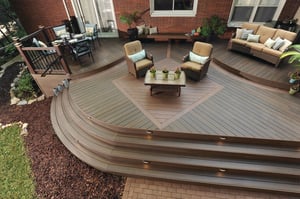 Prime+ Collection®
The Prime+ Collection saw some significant changes in 2020. This includes two new moderately variegated colors (Coconut Husk and Sea Salt Gray). Again, this variance in color within the decking board helps it more accurately replicate the look of natural wood. Everything in the Prime+ Collection has a scalloped profile, resists fading and staining, and contains a high-performance cap and core.
What TimberTech AZEK Said Good-Bye to in 2020
Along with product and style additions, TimberTech AZEK also pushed through some discontinuations in 2020. This included the entirety of their Tropical Collection. Sapele from the Legacy Collection was also discontinued in 2020.
If you have any questions about what is or isn't available within the TimberTech AZEK family in 2020 or you want to know if this product could be right for your next project, feel free to reach out. We'd love to discuss specifics with you!