What Is a Design-Build Firm, and How Does It Differ from a Standard Deck Builder in Maryland, Virginia, and Washington, DC?
When it comes to installing a new deck, there's always a lot to consider, but one issue you might not have thought about is whether you want to work with a deck builder or a design and build firm. What's the difference between these two very different professionals, though, and which is right for your project?
Deck Builders versus Design and Build Firms: An Overview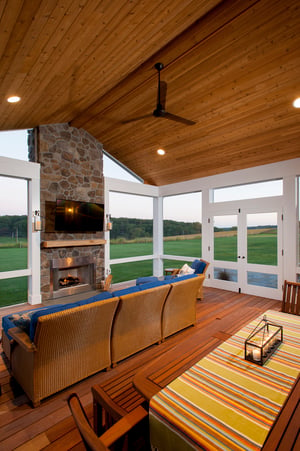 A standard deck builder is typically suited to simpler, more straight-forward deck jobs. If you're simply looking for a 20' x 12' deck that's low maintenance and functional, a deck builder could be the easiest solution for you.
A design and build firm, however, takes a different approach to every deck job. These companies look at the existing aesthetics of the home and attempt to incorporate matching or complementary design features into the deck itself. Every aspect and choice of the job is customized to the customer's needs and requirements, tailoring design elements to match that client's lifestyle.
A deck builder will typically turn a project around more quickly than a design and build firm, but that speed often comes at a cost. Corners are sometimes cut, and when a client is looking for perfection with every cut and it's imperative every design element is custom tailored to the specific home, a standard deck builder won't always provide the standard of work required.
In general, deck builders specialize narrowly on decks, and design-build firms focus on the creation of functional outdoor living spaces, which includes, but is not limited to, decks.
What Types of Projects Are Suited to the Two Professionals?
A design and build firm typically undertakes larger, more involved projects. Anything that falls under the category of handiwork, repair work, or replacement work is better suited to a standard deck builder or a general handyman.
While this isn't a hard-and-fast rule, if you're looking for an entirely new design, you'll typically want to lean toward the design and build firm. If you have an existing space that simply needs repair or a bit of sprucing, that's the arena of standard deck builders.
Design and build firms are looking to work with clients who have specific needs and want to enhance their outdoor living spaces to address them; a standard deck builder provides more universal, one-size-fits-all decking solutions.
How Can I Tell the Difference?
It's not always immediately obvious if you're dealing with a deck builder or a design and build firm, but one easy way to make that determination is by having a quick consultation, either in person or over the phone. Have a series of question about your deck job at the ready, and listen to the kinds of answers the potential contractor provides. A design and build firm will typically answer a question with another question, in order to more accurately understand your specific needs, wants, and home.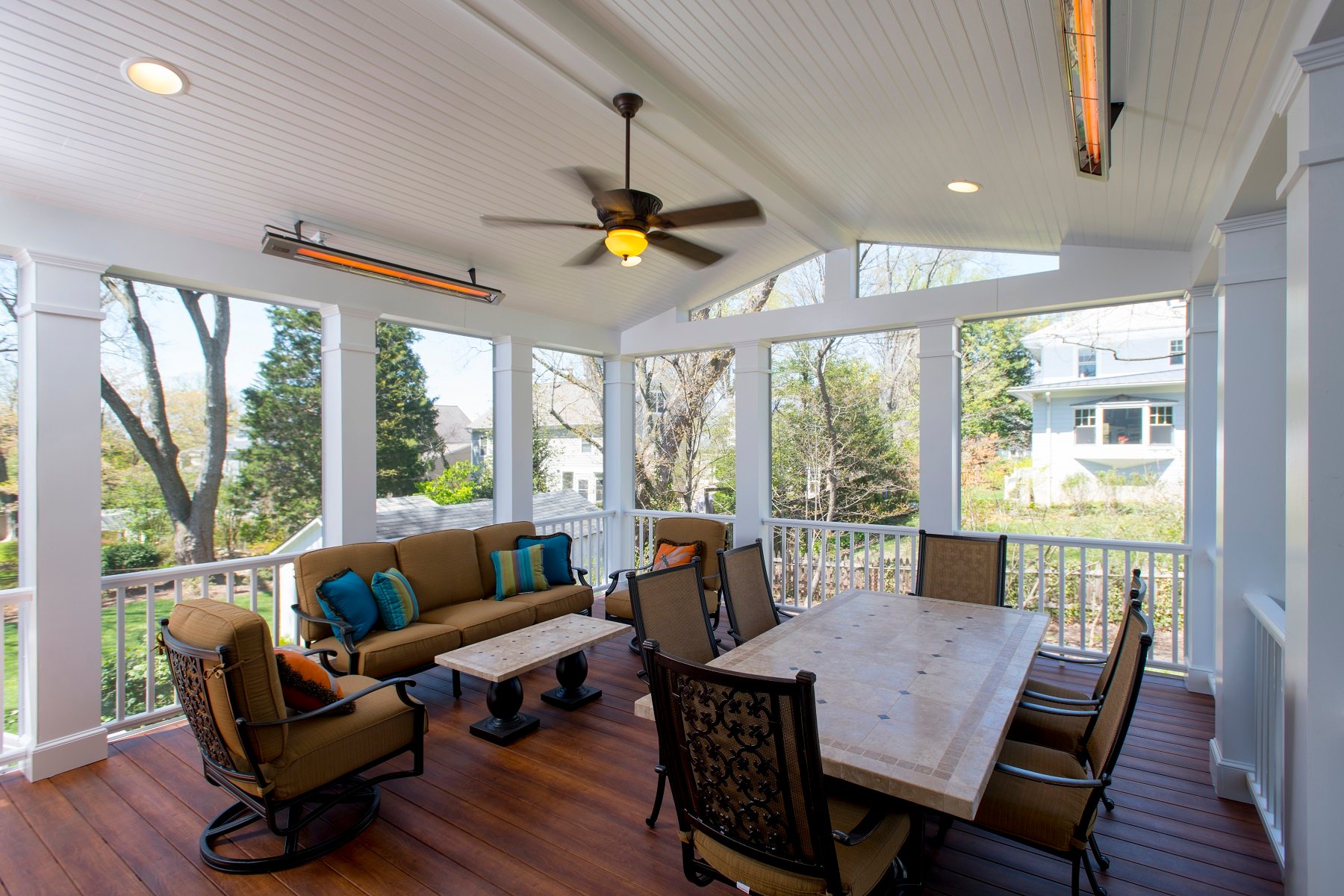 For example, say you ask about which handrails are the best. Deck builders will be more inclined to offer a specific brand because that's what they sell and have access to. A design and build firm, though, will likely say it depends and then will follow up with questions designed to ascertain your lifestyle and which handrails will complement that. The design and build firm might ask if you want a surface on which to put food and drink, if you want a solid surface for privacy, or if you have any views you want to preserve. All these factors will go into their ultimate recommendation—not about what kind of handrail is "best" but about what kind of handrail is best for you. When dealing with a design and build firm, every decision should be tailored to your lifestyle and project needs.
Which One Is Right for Me?
This answer depends entirely on your project, time frame, and budget. If you want an outdoor living space customized to your lifestyle and aesthetically matched to your home, consider a design-build firm; if you simply want a standard deck or need to repair an existing structure, a deck builder could be your best bet.
If you're unsure, talk to multiple professionals. Even after brief consultations, many people get a much better sense of what type of contractor they're most comfortable with and want handling their deck-related project