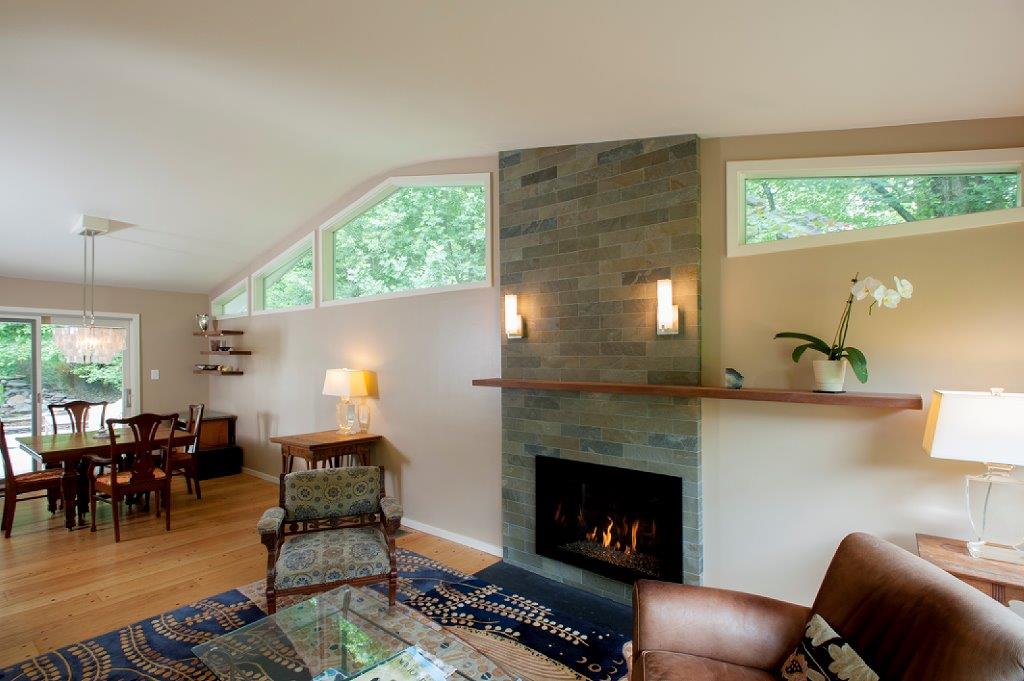 Remodeling is an involved process that requires ample forethought and planning for success. Especially if you've never undertaken a remodeling project before, it's important to go in with a clear, step-by-step plan of attack. The following are five steps any homeowner contemplating a remodel should take to help ensure a more successful, seamless update.
I. Create a List of Needs and Wants
Nearly every interior remodeling project starts with a problem that needs to be solved. There is something about your current house that doesn't accommodate your situation or adequately suit a particular way you want to use your home.
This can mean anything from wanting a bigger kitchen to needing more space for a new family member on the way. Perhaps you like to entertain outdoors but don't have an adequate outdoor kitchen or living space.
It's also not just about immediate needs. Maybe you are considering turning an unfinished basement into a room for rent several years down the line.
Whatever your particular situation, the first thing you want to do when considering a remodel is identify the project's main goal. Ask yourself (and thoughtfully answer) what's driving you to seek this remodel.
Once you've done that, sit down and write out a list of everything you need accomplished in this remodel, whether it involves modern kitchen appliances, a new room, an extra bathroom, or more space.
Then create a list of things you would like. Ask yourself what would be nice but is nonessential. Again, this is highly personal, but it could be anything from hardwood floors to a landscaped backyard.
When you have your list of needs and wants, you're in a much more prepared position to speak to a contractor.
II. Determine What You Can Invest in the Project
Budgeting may not be your favorite activity, but creating a reasonable sense of what you can accomplish and what you're willing to invest in this project is an important step.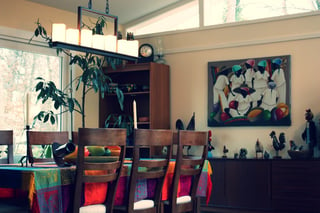 If you've never undertaken an interior renovation in Maryland or Virginia before — or if it's been a while — you will likely have unreasonable budget expectations. Especially with the popularity of remodel-based television shows, most homeowners simply don't anticipate the true cost of a modern interior remodel. Given that, a remodel often costs twice than what's anticipated or expected.
Why? Part of the reason is the general cost of living and operating in the Washington, D.C. metro area, but it's also because home additions require investing in experienced, reliable contractors in the DMV who are approved by NARI (National Association of the Remodeling Industry).
Remember, securing a professional contractor who won't cut corners can also eventually save you money because there won't be costly fixes down the road due to negligence. You're better off holding off on an interior renovation if you can't financially secure a trustworthy interior renovator or home addition contractor in Virginia.
Figure out your acceptable budget range (a low and high end), and then figure out how you'll pay (loan, cash, or some other method).
III. Put Together an Idea Book
An idea book will contain pictures of design elements you like. This can be pulled from print magazines such as NARI's Create or digital platforms such as Pinterest.
By putting together a collection of things you like, this allows contractors and designers to start to get a sense of your style and desired direction. It's not about finding ideas you want to copy identically at this stage. It's just about giving your crew a better sense of what you like.
IV. Speak with a Professional
At this stage, you're ready to speak with an industry professional. When looking for a contractor, remember to use somebody who:
Is a member of NARI
Has a good reputation, both online and off
Specializes in or is experienced in the specifics of what your remodel will involve
Will assess the feasibility of your project and knowledgeably discuss region-specific zoning issues and logistics for a small fee.
V. Create a Time Line
Think about and finalize any timing issues for this project. For example, are you trying to finish before:
A wedding?
A major holiday or other preplanned event?
The birth of a new family member?
Spring and summer arrive?
Let your contractor know about any such date and the particulars of when the project needs to be done.
In terms of timing, just remember that a good contractor is not going to rush a job. He or she is going to take time to thoroughly walk the customer through different ideas and tweak preferences to conform to best practices. A good, reputable contractor will also likely be booked, so expect a two- to four-month delay before work will even get underway. A contractor who wants to rush to start your job could indicate a red flag, however earlier starts are possible provided the proper permits are accounted for first.
For more information about what steps go into a proper remodel plan, please feel free to contact a representative of Design Builders, Inc.