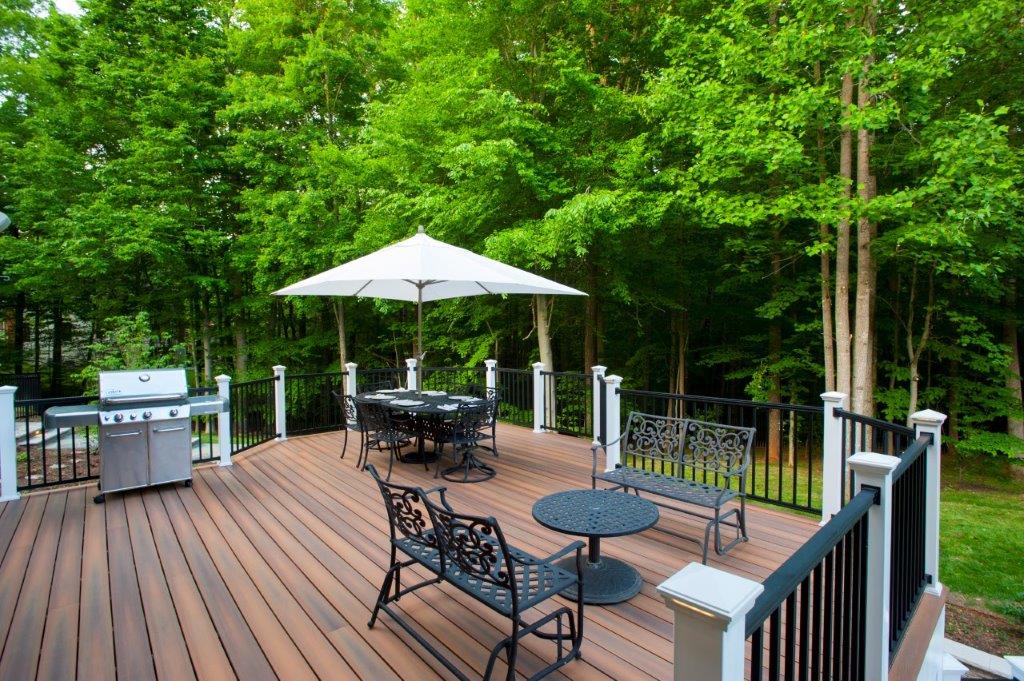 Investing in Low-Maintenance Decking: What is Fiberon Horizon?
If you're planning to invest in a beautiful deck, then a low-maintenance, high-enjoyment life is certainly your goal. Typical wood decks need to be cleaned, stained, and cared for to ensure their longevity. No doubt you've wondered if there are other options that will minimize caretaking responsibilities and expand your leisure time.
We recommend Fiberon Horizon Decking as one alternative to traditional wood decking. You want longevity? Fiberon Horizon Decking is covered by a 25-year performance and stain-and-fade warranty. Horizon is also imbued with PermaTech Innovation, a cutting-edge technology that offers unrivaled resistance to stains, scratches, splinters, fading, decay, termites, and mold – everything you want in a deck but never thought you could have. The performance and durability of your deck will easily match its beauty when you opt for this modified composite decking.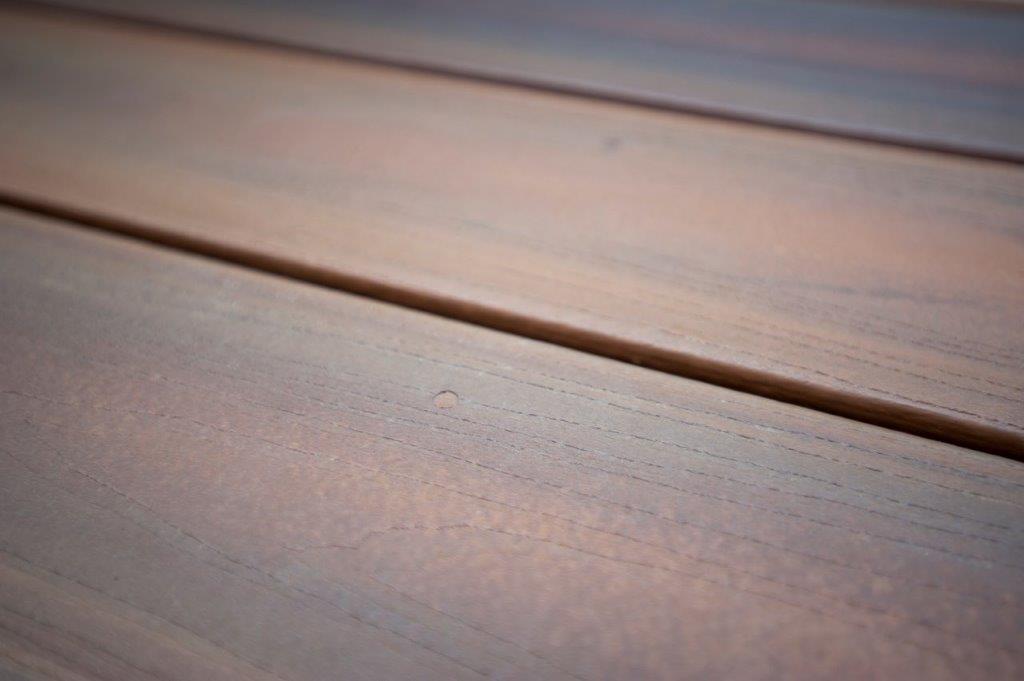 Fiberon Horizon deck boards installed using hidden fasteners in Clifton, Virginia
To satisfy the green-friendly component, Horizon is produced in an energy-efficient, virtually waste-free manufacturing process and composed of over 50 percent recycled materials. But that doesn't mean you're limited in the colors of decking. Staining your Horizon deck is unnecessary as this product is available in six rich, fade-resistant shades – Ipe, rosewood, Tudor brown, castle gray, bronze, and slate – and composed of exotic, hardwood tones with natural-looking grain patterns.
Make an error in installation? Flip the board and start again – Horizon boards have been engineered to be reversible; their design offers identical grains on both sides, therefore creating less scrap. Another bonus: Horizon railing is available to complement the decking, and also features a smooth, low-maintenance exterior to protect against the elements, from sunlight to snow.
Fiberon began as a manufacturer of wood-plastic composite decking, intending to conquer the market of alternative decking materials. After a few key acquisitions, Fiberon established itself as a leader in this marketplace and continue to innovate, notably with their Horizon decking and its traditional composite decking core for strength and unprecedented surface material that resists wear and tear.
High-end and low-maintenance outdoor living spaces are growing in popularity; An outdoor leisure space is practically as integral a feature to a home as a kitchen, particularly for resale value. Now you can have the recreation area you want, without any added drudgery.