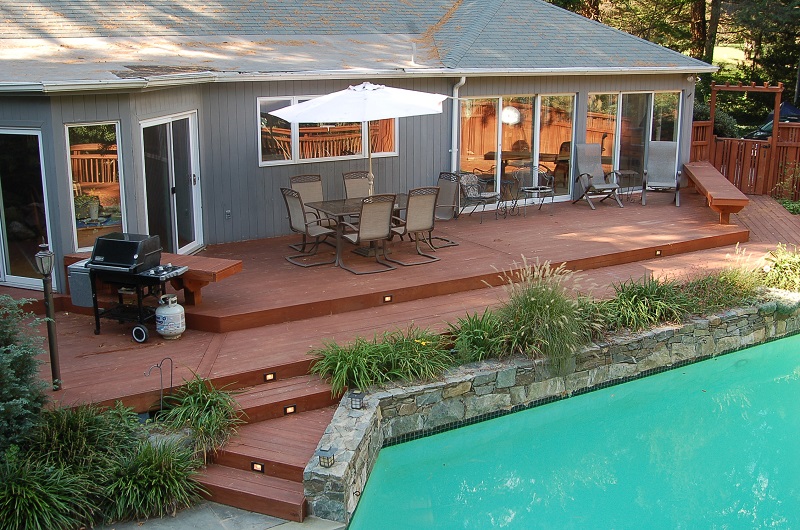 How to Qualify a High-End Screen Room Builder
When you're in the market for a high-end screen porch, your options can feel overwhelming. Adding an extension to your home is a big decision and, when it's as visible as a screen room, you want to ensure you're choosing the most qualified, professional, and knowledgeable contractor possible. With so many design firms, architects, and contractors active in the DMV, how do you know you're actually getting the best?
1. Check your contractor's portfolio
The first place to start investigating any professional is his or her portfolio. This documented collection of projects will give you a firsthand look at the kind of work they provide. You can see some of Design Builders work by following them on social media at Instagram and Facebook.
2. Check Customer Reviews
Nobody knows a contractor better than their customers. Read reviews online. Read testimonials. Even talk to previous customers if possible. While one satisfied (or dissatisfied) customer does not speak entirely to a company's quality, you can get a broad sense of what kind of service they provide. Perhaps the contractor is very hands-off, and you're looking for more input and guidance. These kinds of qualities can be ascertained through various customer reviews.
Examples of websites with reviews are Angie's List and Houzz.
3. Check Every Aspect of a Screened In Porch Project


A classy screened porch contractor knows that a project needs to be immaculate, precise, and quality from beginning to end, top to bottom. In other words, you can trust a professional who doesn't cut corners or sacrifice on any part of their projects to achieve goals that are secondary to producing the best product possible.


The best opportunity to determine if this is the case is by closely examining the work of a contractor you are considering in person. These are some of the design elements you should consider:
Make sure the roof design blends seamlessly with the existing house. A high-quality screen room should never feel like a separate entity from the main home. Rather, it's an extension that should augment the value and utility of that home.
Gutters should also match or blend with the style and color scheme of the home. When looking through the portfolio, keep an eye out for small details. Does the trim match the home's color? These small touches can be the difference between a contractor who does nice work and one who can provide exceptional quality.
Again, details are key. Check that trim and exterior crown molding are made of high-quality materials and that they complement the house. Determine if there are broken corner pieces or if the column is seamless. Does the company use less expensive vinyl sleeves in preference to proper vinyl columns?
Railings are a good place to determine custom quality. Check multiple projects within the portfolio to determine if a cookie-cutter approach has been used. Are the railings identical in color and material between different projects? If so, it's a good bet some aspects of the work are not truly custom, which could mean you getting a screen porch that's less tailored to your home. Ask questions to determine whether this the result of a designer's laziness, or if those products are simply popular in your area.
Decking is one of the most vital parts of any screened-in porch project, and a contractor's previous decking choices and current knowledge can indicate both quality and qualifications. You want a contractor that doesn't exclusively use one brand or type of PVC decking material or hardwood. Rather, look for contractors who personalize decking choices to clients' lifestyles, needs, and existing house aesthetics.
Extras and Finishing Touches
A high-quality contractor will be familiar with all the latest innovations within the field and can knowledgeably speak about them as options for your screen porch project. These specialty extras and finishing touches can include: electronics, such as Fenetex
retractable porch screens
and retractable, self-storing televisions; natural gas, wood, and propane fireplaces, like those offered by EcoSmart Fire fireplaces; outdoor kitchens by Danver Cabinets; and hot tubs and more.
4. Reflect on Your Findings


These are the kinds of things to ask your contractor because the responses can help you determine a truly knowledgeable and quality deck designer. If a design builder doesn't seem able to knowledgeably speak about these industry-specific details, it's a big red flag. Once you've narrowed down the field, you can move ahead with selecting a contractor to build your screen porch in Virginia, Maryland, or Washington, D.C.!
---