Eze Breeze and Sunspace Windows
Windows are becoming more advanced, with many options and styles. Design Builders is seeing a trend of people enclosing their porches with windows and not just screens, with the goal being to turn 3 season rooms into all season rooms.
Design Builders uses 2 brands primarily : Sunspace, and Eze Breeze. We offer Sales nationally, and installation locally, in the Northern Virginia and Maryland markets.
Here is our Sunspace Windows and Screens products page. We are working on our Eze Breeze Windows page.
Below are some examples of both products.
Potomac Eze Breeze Window Project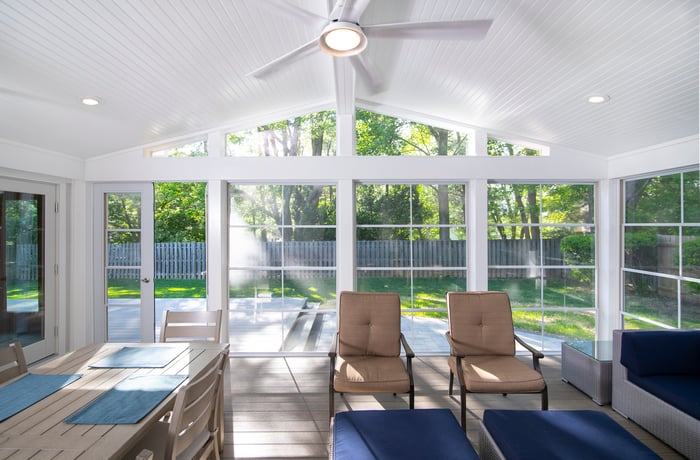 Upper Marlboro Sunspace Window project with Horizontal Sliding Screens